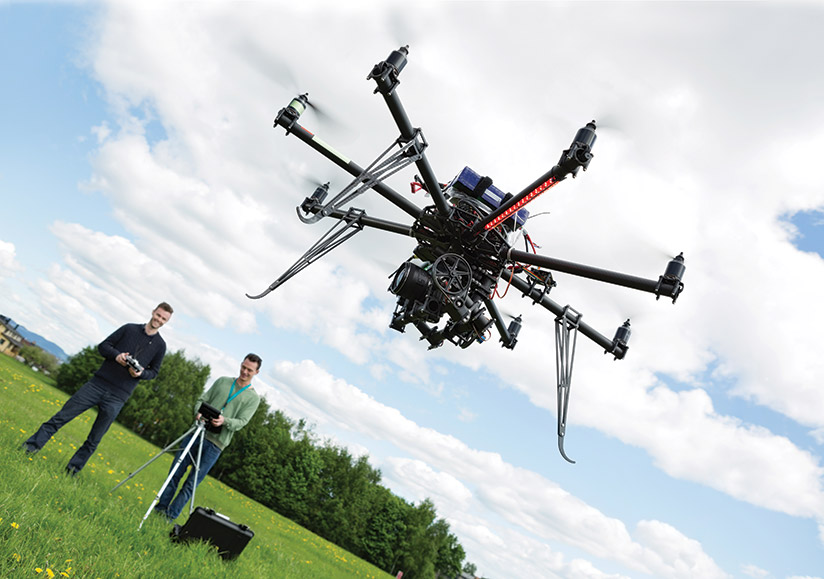 The U.S. Federal Aviation Administration (FAA) has taken many steps to advance the use of unmanned aircraft systems (UAS) in the United States, but it has not established a risk-based approach to UAS oversight, according to an audit report by the Department of Transportation's Office of Inspector General (OIG). Such a risk-based approach would enable FAA to "most effectively identify and mitigate UAS safety risk," the recently released OIG report said.
"Such an approach will require sufficient guidance and training for inspectors, establishing the capacity for integrated data and analysis, and some means to verify and evaluate UAS operators compliance beyond responding to reported incidents," according to the report's conclusion. "Unless FAA can adopt a more proactive approach to civil UAS oversight, the agency cannot ensure that approved UAS are operating safely in our airspace."
OIG made six recommendations in its report:
Establish specific milestones to update and maintain UAS guidance to keep pace with technological developments and incorporate inspector feedback.
Develop comprehensive and updated training for safety inspectors on UAS technologies and FAA rules and guidance related to UAS oversight.
Initiate a periodic process to perform inspections of commercial UAS operators based on operational factors (e.g., location, number of operations and type of activity) to verify knowledge of, and compliance with, FAA requirements and to inform the development of a risk-based oversight plan.
Design and implement a risk-based and prioritized oversight plan for UAS to help ensure safe operations of UAS.
Develop and implement a process to coordinate existing disparate UAS databases within FAA to facilitate data mining and safety analysis.
Implement a process to share UAS data with field oversight offices to assist inspectors in risk-based and proactive oversight of civil UAS operations.
In its report, OIG noted that in 2015, FAA streamlined its process for exempting civil UAS from regulatory requirements, enabling FAA to increase its processing rate. "However, FAA's process does not verify that operators actually meet or understand the conditions and limitations of their exemptions either before or after the application is approved," instead relying only on information provided by the applicants, the report said.
"As a result, we identified instances where exemption holders were not in compliance with their approval (e.g., flying a UAS without a required pilot's license) or did not understand certain exemption provisions (e.g., prohibited night operations). FAA also does not track exemption holders beyond the mailing address submitted during the application process. As a result, FAA has limited knowledge of where UAS actually operate and limited means to oversee those exempted operators."