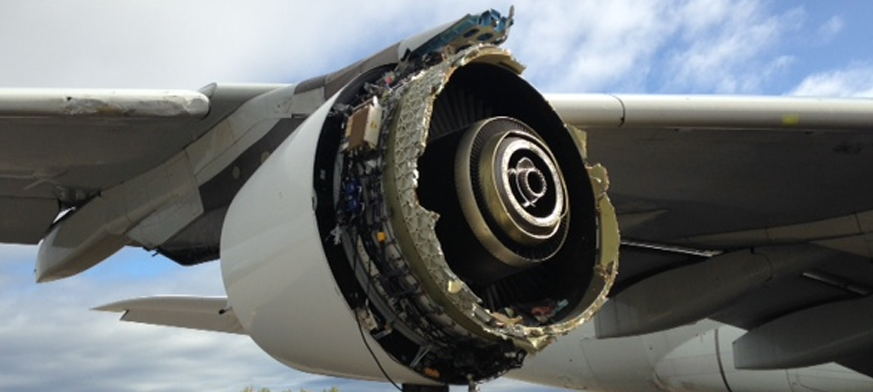 Citing the uncontained failure of an Airbus A380 engine during a trans-Atlantic flight in September, the U.S. Federal Aviation Administration (FAA) has ordered inspections of all Engine Alliance (EA) GP7200-series engine fan hubs.
The FAA ordered the inspections Thursday, issuing Emergency Airworthiness Directive (AD) 2017-21-51, which calls on operators of aircraft with EA GP7200-series engine fan hubs to visually inspect them within eight weeks, or sooner, depending on the number of cycles flown. If the inspections reveal damage or defects outside serviceable limits, the hubs are to be removed and replaced with other hubs that have been inspected and found airworthy in accordance with terms of the AD.
The engines are installed in about 125 A380s worldwide. According to the most recent Airbus figures, there are 216 A380s in service and another 101 on order.
"The actions specified in this AD are intended to prevent failure of the fan hub, which could lead to an uncontained released of the fan hub, damage to the engine and damage to the airplane," the FAA said.
The French Bureau d'Enquêtes et d'Analyses (BEA) is continuing its investigation of the event that prompted the FAA to issue the AD — a Sept. 30 uncontained engine failure on Air France Flight 66, an A380 that was flying from Paris Charles de Gaulle Airport to Los Angeles International when its right engine suffered an uncontained failure.
The flight, carrying 521 passengers and crew, was diverted to Goose Bay Airport in eastern Canada. No one was injured, and the BEA said damage was confined to the no. 4 engine and the area surrounding it.
"We are issuing this AD because we evaluated all the relevant information and determined the unsafe condition described … is likely to exist or develop in other products of the same type design," the FAA said.
EA is a 50-50 joint venture of General Electric Co. and Pratt & Whitney.