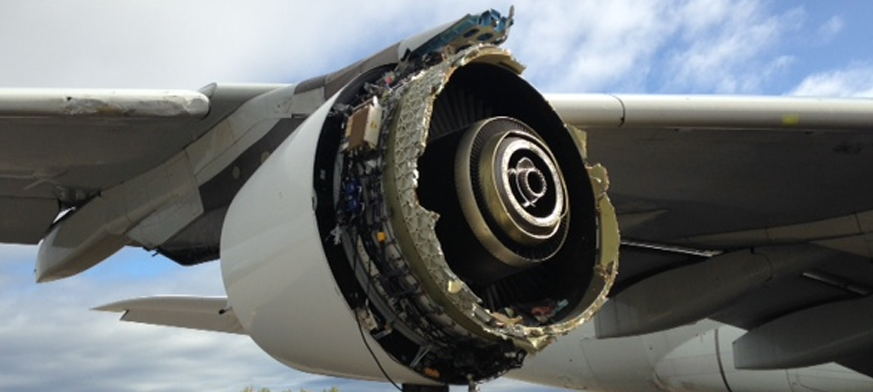 The Accident Investigation Board of Denmark (AIB DK) has delegated France's Bureau d'Enquêtes et d'Analyses (BEA) to lead the investigation into Saturday's uncontained engine failure involving an Air France Airbus A380-800, the BEA said. A visual check of the engine following the incident showed that the fan separated in flight, taking with it the air inlet cowl, BEA said.
The aircraft, operating as Air France Flight 66 (AF66), was flying from Paris Charles de Gaulle Airport to Los Angeles International when, at about 0930 UTC, its right, outboard (no. 4) Engine Alliance GP7200 powerplant suffered an uncontained failure while the plane was overflying the autonomous Danish territory of Greenland.
The flight crew diverted the aircraft to Goose Bay Airport in Canada, where it landed without further incident at 1542 UTC. The airplane was carrying 497 passengers and a crew of 24, according to the BEA, which also said damage was confined to the no. 4 engine and its immediate surroundings.
BEA is representing France, which is the state of the operator, the state of the aircraft's registry and the state of the aircraft's design. Investigators from AIB DK, representing the state of occurrence; the U.S. National Transportation Safety Board; and the Transportation Safety Board of Canada also are taking part in the investigation, as are technical advisers from Air France, Airbus, Pratt & Whitney and General Electric (GE). Engine Alliance is a joint company of GE and Pratt & Whitney.