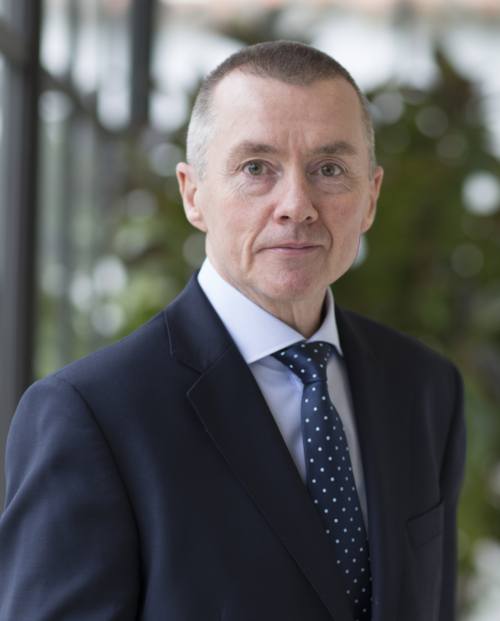 DUBLIN, Ireland — Flight Safety Foundation's 70th annual International Air Safety Summit (IASS) gets under way here Monday with an opening keynote address by Willie Walsh, chief executive of International Airlines Group (IAG).
Walsh has been chief executive of IAG since January 2011, joining from British Airways, where he had been chief executive since October 2005. He joined Aer Lingus in 1979 as a cadet pilot and became a captain in 1990, before moving into management roles and later ascending to chief executive of the airline in October 2001.
IAG is the parent company of British Airways, Vueling, Iberia, LEVEL and IASS host airline Aer Lingus.
As is tradition, IASS 2017 will run for three days, beginning Monday morning, Oct. 23 and ending Wednesday afternoon, Oct. 25. The event is being held at the Clayton Hotel Burlington Road in Dublin.
Like last year's event, IASS 2017 will again feature a separate Maintenance and Engineering track on the second day of the event. Attendees are welcome to sit in on either track.
Among the notable speakers and panelists scheduled this year are Sean Cassidy, director of safety and regulatory affairs at Amazon Prime Air; Kathy Fox, chair of the Transportation Safety Board of Canada; Capt. Claude Hurley, vice president, Air Navigation Commission, International Civil Aviation Organization; Nicklas Dahlstrom, Ph.D., human factors manager, Flight Operations Training, Emirates; Danny Ho, executive vice president, EVA Air; and Capt. John Allen, vice president, safety, JetBlue.
Topics to be addressed include key issues in effective maintenance safety, electronic flight bags, controlled rest on the flight deck and using technology to bring airline flight data analytics to the enterprise.
All the presentations will be made available to IASS 2017 attendees and Foundation members shortly after the event.
###
About Flight Safety Foundation
Flight Safety Foundation is an independent, nonprofit, international organization engaged in research, education, advocacy and publishing to improve aviation safety. The Foundation's mission is to connect,influence and lead global aviation safety.
Media Contact:
Frank Jackman
+1 703.739.6700, ext. 116
jackman@flightsafety.org