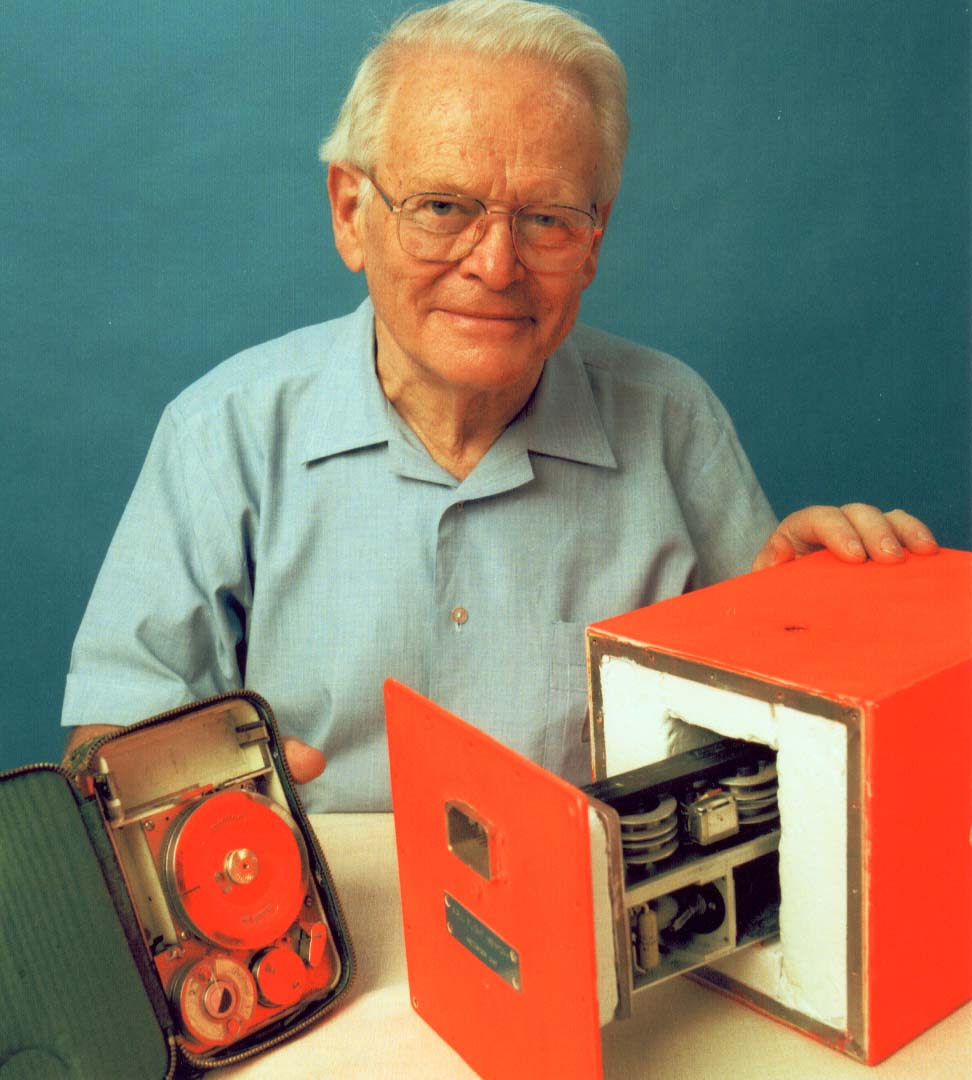 The International Civil Aviation Organization (ICAO) on Sept. 28 posthumously recognized David Ronald de Mey Warren, inventor of the black box, with the 41st Edward Warner Award — the highest honor in international civil aviation. The award was presented by Olumuyiwa Benard Aliu, president of the ICAO Council during a ceremony in Montreal on the opening day of ICAO's 39th triennial Assembly.
Warren was recognized by the ICAO Council for outstanding contributions to aviation safety made possible by his invention and refinement of the first-ever aircraft flight recorder, ICAO said. According to the Australian Transport Safety Bureau (ATSB), the first flight recorder was invented in 1956.
"Flight recorders are one of our most relied-upon resources for the improvement of aviation safety, and I wish to acknowledge here the tremendous debt of gratitude owed to Dr. Warren's vision, commitment and tenacity, and for his far reaching contributions to international civil aviation," Aliu said.
According to ICAO, Warren, a jet-fuel expert, was recruited to a special team assembled to analyze the midair explosions being experienced by the de Havilland Comet. "In the course of this work, he realized how valuable it would be for post-accident safety analysis if a recording were available of what had transpired on the aircraft prior to their accidents," ICAO said.
"Dr. Warren's pioneering efforts have significantly improved aviation safety and saved countless lives — the award is well deserved. Interestingly, the concept of flight recorders is now being utilized widely in other transport modalities such as rail and marine," ATSB Chief Commission Greg Hood said in reacting to the award.
Warren died in 2010 at age 85. According to ATSB, he was buried in a casket bearing the label "Flight Recorder Inventor; Do Not Open." More information on Warren and his career is available here and here.
The Edward Warner Award is named in honor of Edward Warner, the first president of the ICAO Council and is bestowed once every three years in recognition of outstanding contributions to the safe and orderly development of civil air transport.
Photo source: ATSB