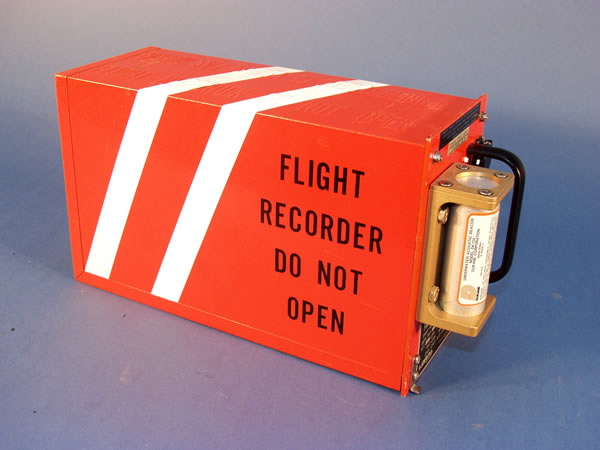 Improved cockpit voice recorders (CVRs) — with a recording capability of at least 25 hours — should be required on all new and existing aircraft that currently must be equipped with two-hour recorders, the U.S. National Transportation Safety Board (NTSB) says.
The NTSB said today that it approved a report earlier in October containing the following two recommendations to the U.S. Federal Aviation Administration (FAA):
"Require all newly manufactured airplanes that must have a cockpit voice recorder (CVR) be fitted with a CVR capable of recording the last 25 hours of audio"; and,
"By January 1, 2024, require retrofit of all cockpit voice recorders (CVR) on all airplanes required to carry both a CVR and a flight data recorder with a CVR capable of recording the last 24 hours of audio."
The NTSB said that the recommendations were prompted by the agency's "experiences with investigations that lacked access to relevant CVR data," including a June 21 runway excursion in Chicago and an April 18, engine fire in Atlanta.
"Despite current FAA regulations to require two-hour CVR recording capability and guidance intended to operationally safeguard CVR data after an accident or incident, valuable CVR data continue to be overwritten and are unavailable for safety investigations," the NTSB report said.
In case of a major accident, the CVR typically stops recording because of a loss of electrical power, preserving relevant audio recorded before the accident. However, in other, less serious events, the electrical system continues to function, and the recordings have been overwritten.
"Sometimes a delay in reporting an event to the FAA, the NTSB or the operator also results in a significant delay in actions to safeguard recorder data," the report said. "Lacking these data means that an investigation may not identify issues that played a role in the event, which could result in a similar — or worse — occurrence in the future."
The European Aviation Safety Agency (EASA) already has adopted a similar requirement, scheduled to take effect Jan. 1, 2021, for newly manufactured, large commercial aircraft. An International Civil Aviation Organization requirement, scheduled to take effect Jan. 1, 2021, for aircraft with a maximum certificated takeoff mass of more than 27,000 kg (59,524 lb), also calls for installation of CVRs capable of recording the last 25 hours of aircraft operation.