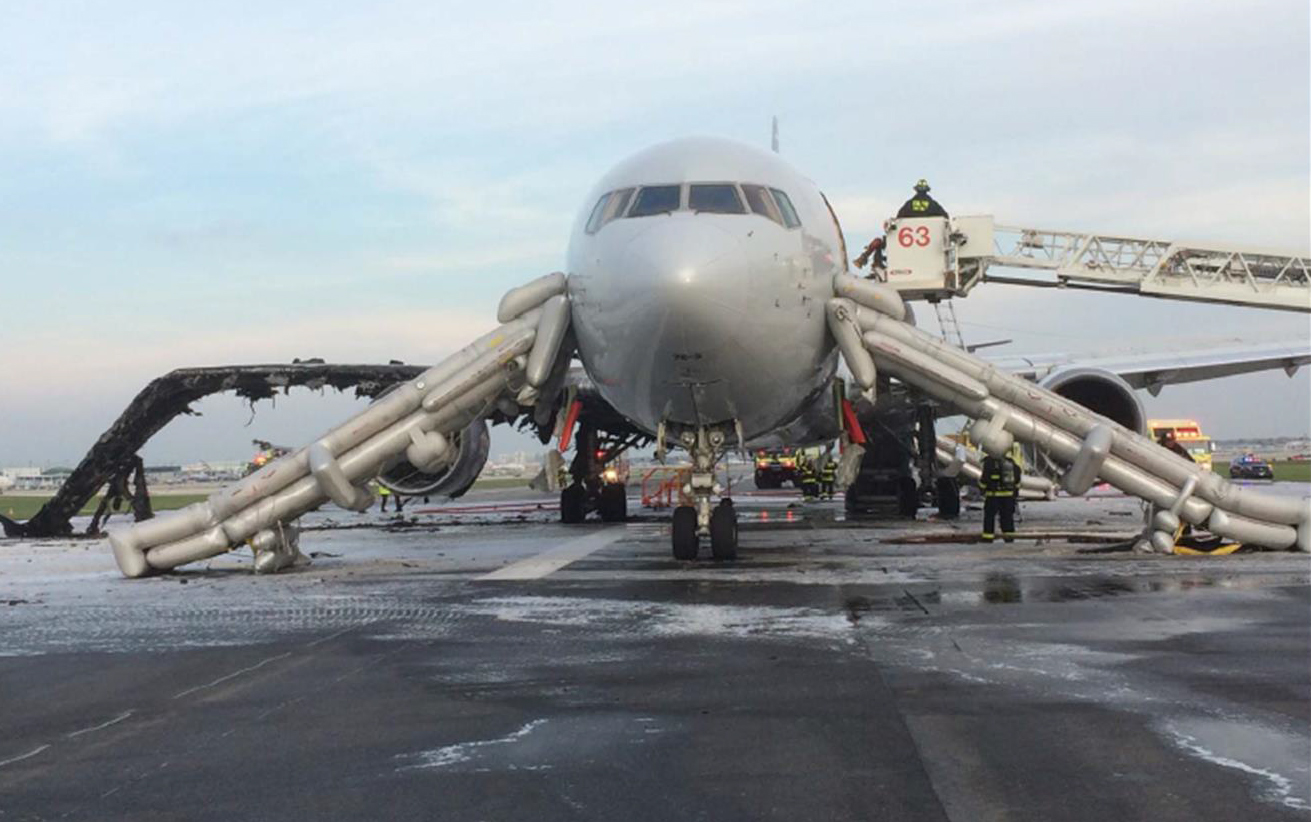 A U.S. National Transportation Safety Board meeting to determine the probable cause of an October 2016 uncontained engine failure involving an American Airlines Boeing 767-300 has been rescheduled for Tuesday, Jan. 30. The meeting originally was scheduled for Jan. 23, but was canceled due to the U.S. government's three-day shutdown. The government reopened after Congress passed a temporary spending bill that will fund the government through Feb. 8.
American Flight 383, a scheduled flight to Miami, was on its takeoff roll at Chicago O'Hare International Airport on the afternoon of Oct. 28, 2016, when the uncontained engine failure occurred. The flight crew rejected the takeoff and stopped the aircraft on the runway. An emergency evacuation was conducted during which one of the 161 passengers was seriously injured, NTSB said.
The fire that resulted from the engine failure substantially damaged the aircraft.
Photo credit: NTSB