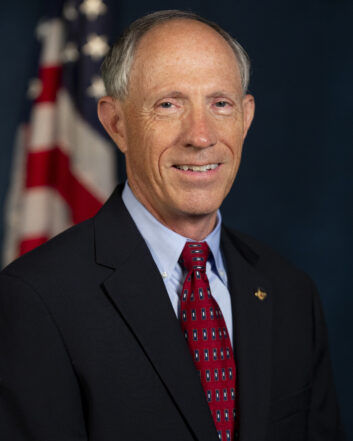 ALEXANDRIA — U.S. National Transportation Safety Board (NTSB) Vice Chairman Bruce Landsberg, a noted business and general aviation safety advocate, will be the keynote speaker for Flight Safety Foundation's 66th Business Aviation Safety Summit (BASS). This year's BASS, which will be held virtually, is scheduled for June 1-3.
"Over the course of his more than 40 years in aviation, Vice Chairman Landsberg has demonstrated a passion for, and profound commitment to, safety," said Foundation President and CEO Dr. Hassan Shahidi. "A 7,000-hour pilot, educator, writer and industry executive, he will bring a unique perspective to BASS, and we are excited to have him kick off BASS 2021."
Landsberg was sworn in as vice chairman of NSTB in August 2019. Before joining NTSB, he served as executive director of the Aircraft Owners and Pilots Association (AOPA) Air Safety Foundation from 1992 until 2010 and then as president of the AOPA Foundation and Air Safety Institute until retiring in 2014.
Earlier in his career, he worked at Cessna and was an associate editor for Flying magazine before moving to FlightSafety International.
During his career, he has served on numerous committees and is a former industry co-chair of the General Aviation Joint Steering Committee and the U.S. National Aeronautics and Space Administration's Aviation Safety Reporting System.
To register for BASS or find program information, please visit the BASS 2021 webpage.
###
About Flight Safety Foundation
Flight Safety Foundation is an independent, nonprofit, international organization engaged in research, education and communications to improve aviation safety. The Foundation's mission is to connect, influence and lead global aviation safety.
Media Contact:
Frank Jackman
Vice President, Communications
+1 703.739.6700, ext. 116
jackman@flightsafety.org
Events Contact:
Liz Solorzano, CMP
Director, Conferences and Events
+1 703.739.6700, ext. 143
events@flightsafety.org