SINGAPORE AVIATION SAFETY SEMINAR - SPONSORSHIP OPPORTUNITIES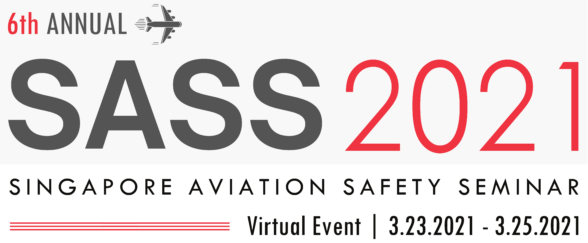 SPONSOR BENEFITS
Your company information will be seen by hundreds of event attendees, and over 40,000 of our social media followers.
Logo in select pre-webinar email promotions.
Logo on the SASS 2021 landing page linking to Sponsor's website.
Dedicated sponsor recognition on FSF LinkedIn, Facebook, and Twitter pages.
Sponsorship recognition during closing remarks of live webinar.
Opportunity to show a 20-30 second video
3 Complimentary Registrations
SPONSORSHIP RATES
FSF Members:  $550
Non-Members:  $750
---
questions
Contact Elizabeth Solorzano
All checks should be made payable and mailed to:
Flight Safety Foundation
701 N. Fairfax Street, Suite 250
Alexandria, VA 22314-2058 USA.
TERMS & CONDITIONS
All sponsorships must be paid in full at the time of purchase and are non-refundable. Sponsorship confirmation and benefits will begin when full payment is received.