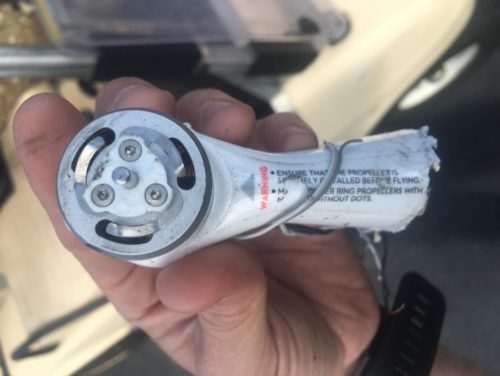 The operator of a small unmanned aircraft system (sUAS), or drone, that collided inflight with a U.S. Army UH-60M helicopter failed to see and avoid the helicopter because he intentionally flew his drone beyond visual line of sight, the National Transportation Safety Board said Thursday in its final report on the September incident. Contributing to the incident was the sUAS pilot's incomplete knowledge of regulations and safe operating practices.
The drone pilot was operating the aircraft recreationally and did not hold a Federal Aviation Administration Remote Pilot certificate. Hobby and recreational pilots are expected to operate their aircraft in accordance with Part 101 of the Federal Aviation Regulations, which stipulates maintaining visual contact with the aircraft at all times and not interfering with any manned aircraft. During the incident flight, the drone pilot flew his sUAS 2.5 miles a way, which is well beyond visual line of sight, NTSB said.
The sUAS, a DJI Phantom quadcopter, collided with the lead aircraft in a flight of two Army helicopters. The helicopter landed safety and no was injured in the incident. The drone was destroyed in the collision. The helicopter suffered a 1.5 inch dent on the leading edge of one of its main rotor blades, and some cracks were observed in the composite fairing and window frame material. Several components from the Phantom, including the piece shown above, became lodged in the helicopter, which eventually led investigators to drone's pilot.
NTSB's final report can be found here.