71st annual International Air Safety Summit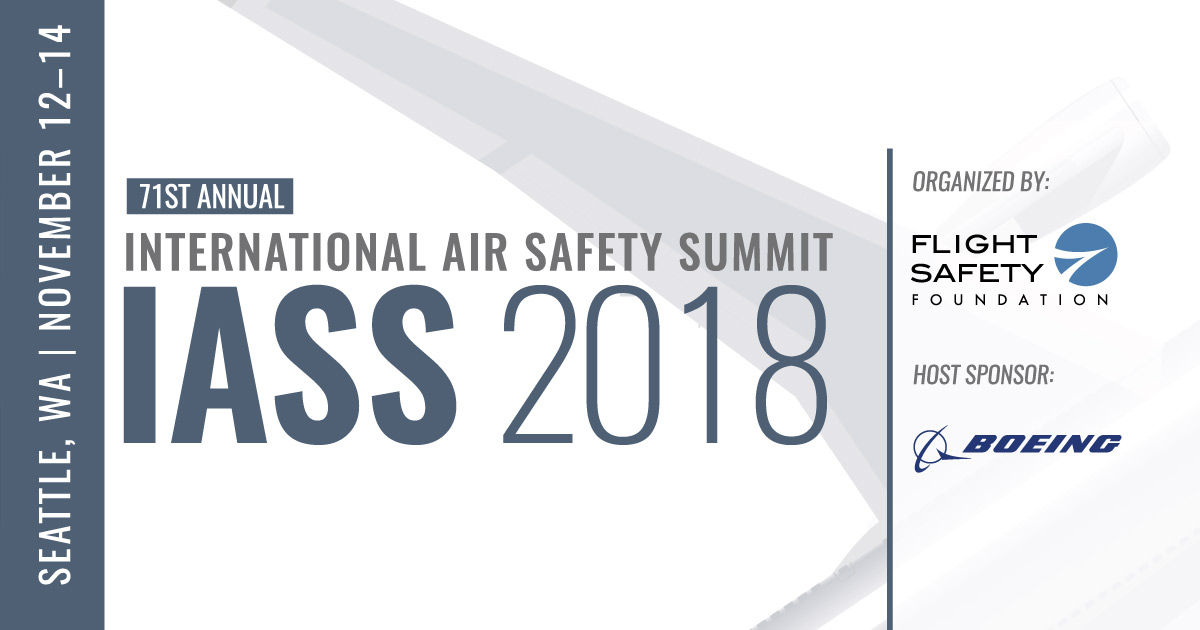 SEATTLE WATERFRONT
Pike Place Market – 0.5 miles – Arguably the heart of the city's Waterfront, wandering Pike Place Market is an essential thing to do in Seattle. This beloved attraction encompasses the nation's first farmer's market, plus an array of unique shopping, dining and entertainment. Don't miss its famous flying fish!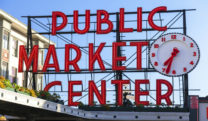 Seattle Great Wheel – 1.5 miles – Take a ride on Seattle's Great Wheel, one of the tallest Ferris wheels in the United States. Situated at Pier 57 on Elliott Bay, it offers panoramic views of the city.
Seattle Aquarium – 1.1 miles – One of the most family-friendly things to do in the city, the Seattle Aquarium offers visitors a hands-on marine experience. Discover the spectacular creatures of the Puget Sound and enjoy a variety of interactive exhibits.
---
NEIGHBORHOODS
Pioneer Square – 1.2 miles – Seattle's oldest neighborhood, located between downtown and the Waterfront, Pioneer Square offers a compelling range of things to do, including vibrant shopping, delicious dining, elevated arts and exciting entertainment and nightlife.
Seattle Center/Seattle Space Needle – 1.1 miles – The cultural soul of Seattle, this 74-acre urban oasis of arts, entertainment, sports, science and technology is one of the most popular things to do in the city. Soaring into the Seattle skyline, the Space Needle is a true Emerald City landmark.
Chinatown – International District – 1.2 miles – Colorful sights and enticing aromas drift from Seattle's Chinatown-International District – one of the city's oldest neighborhoods. The cultural heart of Seattle's Pan-Asian community, the International District is rich in history, culture and cuisine.
---
ARTS & MUSEUMS
Urban Garden Sculpture – Artist Ginny Ruffner's kinetic sculpture, The Urban Garden, commissioned by the Sheraton Seattle Hotel, is located at the corner of Seventh and Union. The sculpture stands 27-feet tall with bluebells that open and close, a spinning daisy and a tipping watering can.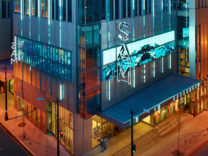 Seattle Art Museum – 0.3 miles – Walk under the Hammering Man, a 48-foot-tall sculpture over the doors of the Seattle Art Museum, a Seattle cultural landmark. The region's vibrant art complex features SAM Downtown, Seattle Asian Art Museum and Olympic Sculpture Park.
Experience Music Project & Science Fiction Museum – 1.3 miles – A spectacular metal structure in Seattle Center, EMP celebrates the creative expression of American pop music through interactive exhibits.
Pacific Science Center – 1.2 miles -Seattle's fun family attraction, Pacific Science Center is a hands-on science adventure. Enjoy innovative science and animal exhibits, a laser dome, science playground and the planetarium.
---
SPORTS/ARENAS
Century Link Field/Seattle Seahawks -2.9 miles – Home of the NFL's Seattle Seahawks and the MLS's Seattle Sounders, CenturyLink Field is a state-of-the art, open-air sports, entertainment and event stadium.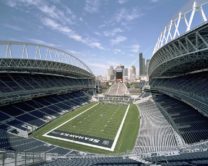 Safeco Field/Seattle Mariners – 2.6 miles – Home of Major League Baseball's Seattle Mariners, Safeco Field is one of the most outstanding sports venues in the country. Safeco Field presents a variety of sports and entertainment events, concerts, and shows.
Key Arena/Seattle Redhawks/Seattle Storm – 1.6 miles – Seattle's state-of-the-art venue for sports, concerts and entertainment, Key Arena at Seattle Center is home of the WNBA's Seattle Storm. The arena also presents major sports events, like WWE wrestling, NCAA basketball and professional boxing, as well as concerts, ice shows, circuses, festivals and family shows.