71st annual International Air Safety Summit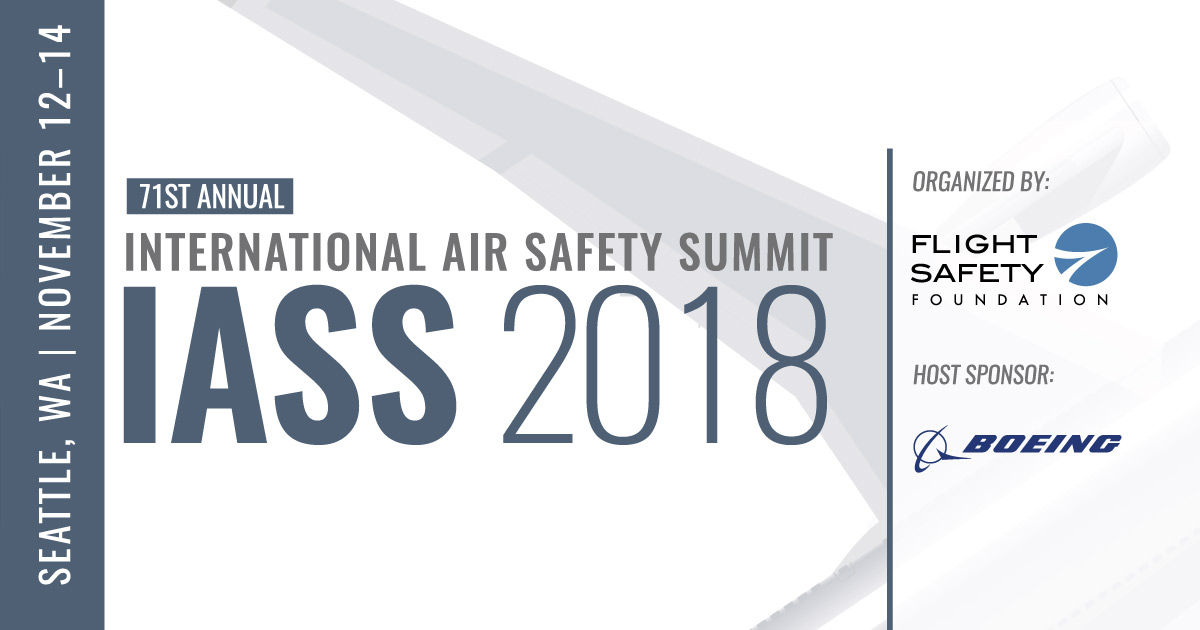 Welcome Reception
SPONSORED BY The Boeing Company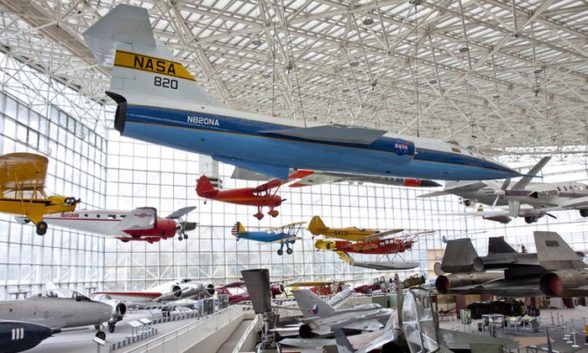 Monday, November 12, 2018
The Museum of Flight
     9404 East Marginal Way S.
Seattle, WA 98108
The Museum of Flight is the largest independent, non-profit air and space museum in the world! Join us as we dine with 175 aircraft and spacecraft, tens of thousands of artifacts, millions of rare photographs, dozens of exhibits and experiences and a world-class library. The Museum and its people bring mankind's incredible history of flight to life.
Tentative Agenda
1800 – 1830 – Buses load from front lobby of the Sheraton Seattle Hotel
1830 – 1930 – Cocktail hour
1930 – 2200 – Seated Dinner and Entertainment
2200 – 2230  – Buses load back to Sheraton Seattle Hotel
Companion Tour
Tour and Wine Tasting at Chateau Ste. Michelle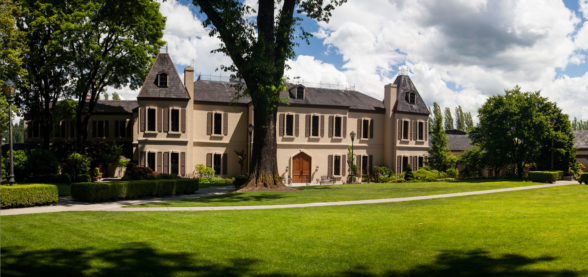 Tuesday, November 13, 2018
Join us as we tour and taste our way through the famous Chateau Ste. Michelle. Chateau Ste. Michelle is Washington State's oldest winery, located in Woodinville, Washington, near Seattle. It produces Chardonnay, Cabernet, Merlot, and Riesling, and has wine making partnerships with two vintners. After the tour/tasting, we will dine at local restaurant for lunch. Shuttles will depart the Sheraton Seattle Hotel at 10:00 AM and arrive back to the hotel around 3:00 PM The price for this activity includes a shuttle, lunch, wine tour/tasting and shared bottles of wine with the group at Chateau Ste. Michelle. Space is extremely limited! If you are interested in signing up, please contact Namratha Apparao.
Tentative Agenda
1030 – 1045 – Buses load from front lobby of the Sheraton Seattle Hotel
1130 – 1245 – Tour and wine tasting at Chateau Ste. Michelle
1300 – 1430 – Lunch at Purple Cafe & Wine Bar
1430 – 1445 – Buses load back to Sheraton Seattle Hotel