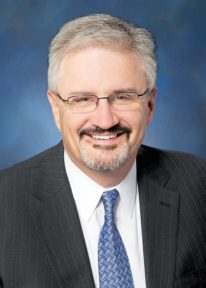 The Foundation's 64th Business Aviation Safety Summit (BASS 2019) gets under way in May in Denver, and if you haven't already registered, you should consider signing up to attend the event. Mark Millam, the Foundation's vice president, technical, and our Business Advisory Committee, chaired by Lisa Sasse of VisionSafe, have put together another content-rich agenda, and besides, it's always nice to have an excuse to go to Denver.
The opening keynote speaker, on Thursday, May 2, will be John S. Duncan, deputy associate administrator for Aviation Safety at the U.S. Federal Aviation Administration (FAA). Duncan is the co-leader of the FAA organization that is responsible for setting, overseeing and enforcing safety standards for all aspects of the aviation industry. He is scheduled to deliver the keynote address on the first day of the two-day event.
The BASS 2019 program has been under construction for months and each of the seven session topics was chosen to maximize value and usefulness to attendees. Following Duncan's keynote address and an update on recent industry safety trends by Gulfstream's Tom Huff, who chairs the National Business Aviation Association (NBAA) Safety Committee, Day 1 will feature sessions on safety leadership, aeromedical and fatigue issues, and lessons learned from recent business aviation accidents. Day 2 includes sessions on flight operational quality assurance programs and safety data, runway safety and training-related issues. BASS will conclude Friday afternoon with a session on emerging safety issues, including autonomous operations, unmanned aircraft systems and the latest on lithium batteries.
BASS also will be an opportunity to meet and hear from the Foundation's new president and CEO, Dr. Hassan Shahidi. Hassan, who was an executive at The MITRE Corporation before joining the Foundation in mid-January, is no stranger to Foundation events, having attended numerous conferences and summits over the years, but this will be his first time attending BASS as leader of the organization.
More information on the BASS 2019 program, registration and the venue can be found on the BASS landing page on our website. BASS is organized in partnership with the NBAA.
I look forward to seeing you in Denver.