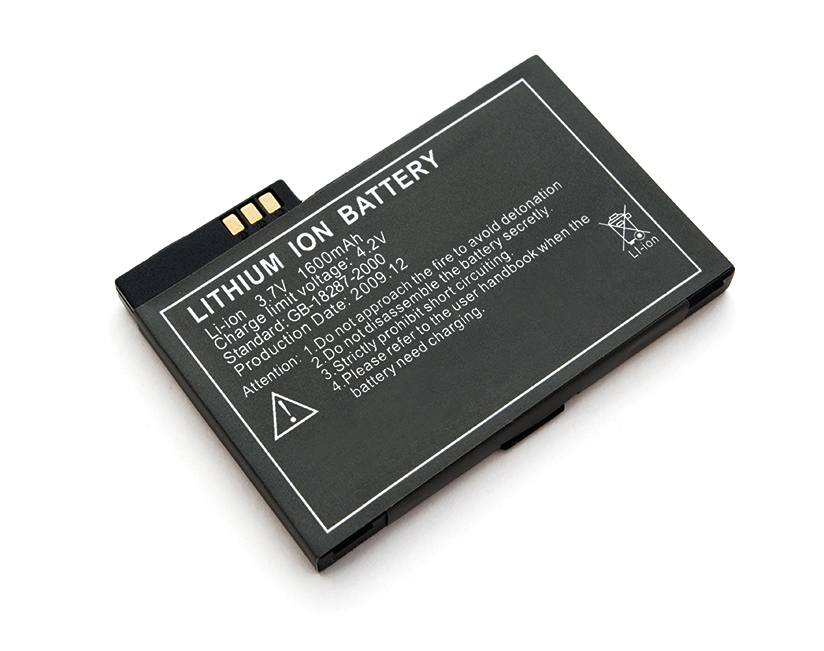 The International Civil Aviation Organization's (ICAO's) Air Navigation Commission (ANC), meeting in late January, voted to recommend to the ICAO Council that shipments of lithium ion batteries be banned as cargo on passenger aircraft in commercial air transport, according to stakeholders on both sides of the issue. Further details about the recommendation could not be obtained by the time AeroSafety World went to press, but the ICAO Council is expected to take up the matter at its next session in late February, an ICAO spokesman told ASW in an email message. The ANC's recommendation is the second-to-last step in ICAO's review process, following earlier assessments by the organization's Dangerous Goods Panel, Flight Operations Panel and Airworthiness Panel (ASW, 9/15).
In a statement released following the ANC meeting, the Air Line Pilots Association, International said it welcomes the ANC's work in "recommending a ban on lithium ion battery shipments on passenger airliners until adequate safety regulations are in place. Unfortunately, ICAO's actions don't resolve the safety risk caused by bulk shipment of lithium batteries on cargo aircraft."
PRBA — The Rechargeable Battery Association said it was "extremely disappointed" with the ANC's decision. "The ANC action represents an unprecedented departure from ICAO's procedures and overrides decisions that experts on ICAO's Dangerous Goods Panel made in October after extensive discussions and debate," the organization said in a statement. "ANC's decision also ignored ICAO's ongoing efforts to address the safe transport of lithium ion batteries through more stringent packaging, state of charge [SoC] limits [and] labeling requirements, as well as the development of a groundbreaking lithium battery performance–based standard." In addition, the ANC's recommendation does not address the lack of compliance and enforcement of the existing lithium battery dangerous goods regulations, PRBA said.
There are two primary types of lithium batteries or cells: lithium metal and lithium ion. Lithium metal batteries, which already are banned as cargo in passenger aircraft, are single use (non-rechargeable) and are found in items like watches and pacemakers. Lithium ion batteries are rechargeable and are used to power consumer electronics, such as laptop computers and mobile phones.
The issue of lithium battery safety was the subject of much discussion and debate during the ICAO Dangerous Goods Panel's (DGP) 25th meeting (DGP/25) Oct. 19–30 in Montreal. During the meeting, a proposal to forbid the transport of lithium ion batteries on passenger aircraft was presented, but it was rejected. Instead, the DGP forwarded to the ANC a recommendation that the SoC of the batteries being shipped be limited to 30 percent of their rated design capacity. The DGP also made recommendations about packaging restrictions that essentially would have limited the number of lithium ion batteries that could be shipped at a time, according to the report on the DGP meeting.1
In a statement released in early November, shortly after DGP/25 adjourned, Olumuyiwa Benard Aliu, president of the ICAO Council, said, "The proposal to require lithium batteries to have a state of charge of 30 percent or less, when carried in shipments on commercial aircraft, was felt to be prudent enough to improve aviation safety while a packaging performance standard is being developed. … This recommendation will still permit the rapid and reliable global transit of what has become a vital energy source for people and businesses everywhere in the world."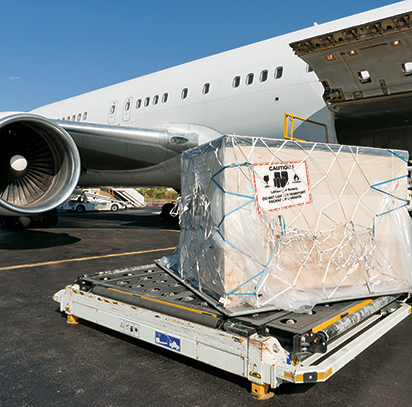 The proposal considered during DGP/25 was a follow-up to a discussion at the DGP Work Group meeting (DGP-WG/15), held earlier in 2015, at which the International Coordinating Council of Aerospace Industries Associations and the International Federation of Air Line Pilots' Associations jointly presented a paper raising concerns that a fire involving high-density shipments of lithium batteries could exceed the capability of aircraft cargo compartment fire protection systems. The two organizations recommended that high-density packages of lithium ion batteries and cells be prohibited from transport as cargo on passenger aircraft until safer methods of transport are established and implemented. "Although DGP-WG/15 shared concerns with the risks posed, the development of performance-based standards was seen as the best way forward and not a prohibition," the DGP/25 report said.
Other supporters of the ban also saw it as a temporary measure until appropriate performance-based standards could be developed and implemented.2 The DGP/25 report said, "In the absence of such standards, these members [of the DGP] believed a ban was the only way to achieve an acceptable level of safety."
The majority of panel members, however, believed that mitigating measures developed by the meeting (such as reducing SoC and limiting the number of lithium ion batteries allowed in a shipment) "would bring the risks to an acceptable level and that these measures would not have the detrimental effect to worldwide demand and commerce that a ban would have."3 Opponents of the ban also worried that it would result in an increase in undeclared shipments, which would pose a risk to safety, and they said it should be up to individual operators to determine whether they could mitigate the risks to an acceptable level based on their own assessments.
On that last point, there were "concerns with whether all operators were in a position to conduct an effective risk assessment without proper guidance," the panel report said.4 It was also noted that there have been previous recommendations that guidance material be developed for operators and regulators on how to evaluate the effectiveness of a safety risk assessment.
The recommendation to amend the packing instructions contained in ICAO's Technical Instructions for the Safe Transport of Dangerous Goods by Air to require that lithium ion batteries (referred to as UN 3480) be packaged at a 30 percent SoC eventually was adopted by the DGP and forwarded to the ANC. The proposal was based on test results that demonstrated that propagation of thermal runaway fires could be greatly reduced or eliminated with an SoC limit. Representatives of the battery industry, however, argued during the panel meeting against a 30 percent limit, saying that prolonged low voltage following cell discharge could lead to undesirable effects and compromise cell performance. Instead, the battery industry proposed an SoC limit of 55 percent to address a need to store cells after air transport for prolonged periods of time.
The battery industry representative also argued that various types of lithium batteries posed different hazards during transport, and that setting a single SoC requirement was inappropriate. Experts in aircraft cargo fire safety research from the U.S. Federal Aviation Administration, while agreeing that safe SoCs were dependent on battery type, indicated that their tests "demonstrated that propagation of thermal runaway did not occur for the majority of cells tested when the state of charge was reduced to 30 percent," the report said.
"The panel ultimately agreed to a limit of 30 percent state of charge for batteries and cells shipped on either passenger or cargo aircraft, regardless of whether they were packaged in accordance with Section IA, IB or II of Packing Instructions 965," the report said.5
DGP/25 also recommended that performance-based packaging standards for the safe transport of lithium batteries as cargo by air be developed as a matter of priority by an external standard-setting organization with the participation of experts in the fields of dangerous goods, flight operations, airworthiness and lithium battery technology, and that a working group be created and tasked with developing guidance material for operators and regulators on conducting and evaluating the effectiveness of a safety risk assessment for transporting lithium batteries by air.
The recommended ban on shipping lithium ion batteries as cargo on passenger aircraft does not pertain to batteries contained within the personal electronic devices carried by passengers or crew.
Notes
ICAO. "Report of the Twenty-Fifth Meeting of the Dangerous Goods Panel (DGP/25)." DGP/25-WP (Working Paper)/52. Montreal. Oct. 19–Oct. 30, 2015.
Ibid.
Ibid.
Ibid.
Ibid.