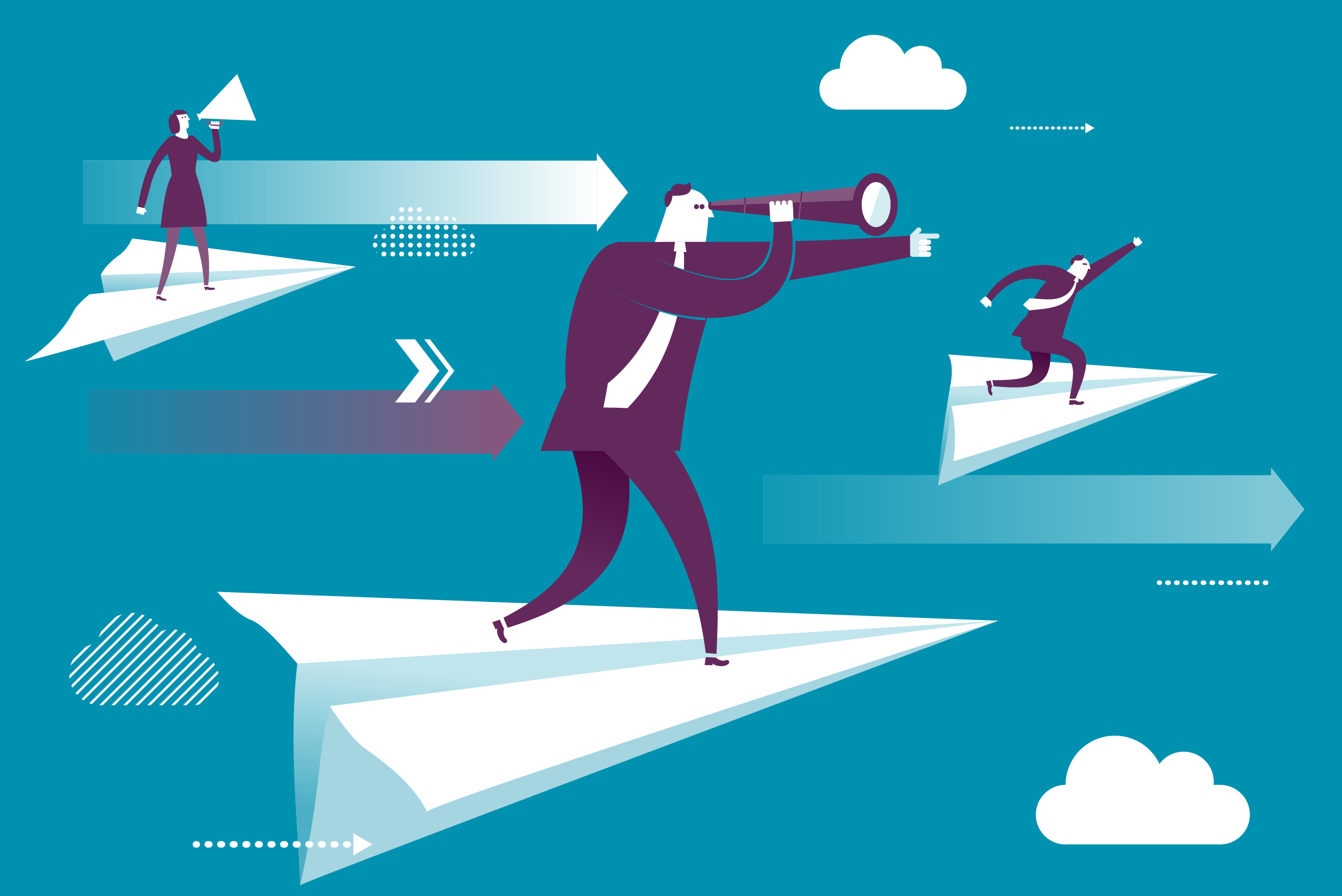 The global aviation community is in an unprecedented position to achieve a step change in improving safety performance. A convergence of key initiatives is forming a strong foundation to achieve changes that have profound potential to save lives. Some organizations already are embracing a fundamental change in mindset toward a more proactive, collaborative and performance-based approach. If others around the world follow suit, the scale and speed of improvements could permanently transform our ability to further enhance aviation safety.
This paper looks at the strategic building blocks that significantly increase the potential to drive improvements that enhance safety performance. We want to use this paper to start a discussion about how we, as a global safety community, and as individual organizations within it, grasp the opportunity in front of us.
These building blocks include:
Shared vision;
Explicit strategies;
More effective engagement with senior leaders and frontline employees;
Frameworks for collaboration;
Data sharing;
Training and mentoring schemes; and,
Robust delivery systems.
Shared Vision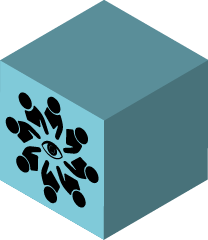 An increasing number of aviation organizations are aligning behind a shared vision for safety based on a more proactive approach. Rather than only reacting to incidents and accidents, the proactive approach looks closely at day-to-day safety performance using increasingly available operational and reliability data. It looks beyond error and causal factors to daily activities that need to be carried out correctly to create safety and enhance operational resilience, even if errors do occur.
The data now available make it easier to take a more consistent and predictive approach to measuring and seeing what is happening in regular operations. Having this more complete picture of front-line conditions means that operators can more clearly identify early warning signs of weak safety performance in aircraft systems and operational procedures. Having a more consistent and objective measure of safety performance makes it easier to understand where investment can best be used to enhance performance. It also means that the industry can verify whether implemented improvements have the desired effect on performance at several stages of the system life cycle, including during design, simulation and training, and operational service.
Explicit Strategies
A culture of performance improvement drives both safety and productivity, which is why the International Civil Aviation Organization (ICAO) requires all member countries to create state safety programs that include a collaborative strategic plan for improving safety among all key stakeholders. This approach can be applied by organizations of all sizes worldwide. Crucially, ICAO's Annex 19, Safety Management, already spells out that organizations involved in the aviation industry need to have a safety management system (SMS). At the most basic level, an SMS helps to:
Define the top safety issues for a particular organization;
Identify what can be done to address these; and,
Determine how to assess whether the measures taken have been effective.
The steps to an effective SMS also help to clearly articulate a strategic plan. Several ICAO member states, plus regional regulators like the European Aviation Safety Agency (EASA), and aviation organizations, have explicit strategic safety plans. These plans focus on key areas that will help save lives in a particular region, country, organization or team. When each group is transparent about its safety priorities, actions and measures, it makes it easier to determine when multiple groups are working on the same things. This makes it easier to achieve collaboration between different countries, and also different organizations in the supply chain, which can work together more effectively and promote innovative solutions that address their joint safety priorities. Sometimes the solution for one group's problem can be most cost-effectively solved by another group.
Even though it is has been more than four years since Annex 19 took effect, many organizations still are coming to terms with what it really means and what they need to do to implement it. Some progress has already been made. For those seeking to implement ICAO's Annex 19, training materials are available.
Eurocontrol's European Action Plan for Runway Incursions is a prime example of an industry-wide collaborative strategy to improve safety. It clearly identifies numerous factors that can result in a runway incursion — such as aircraft being out of position, lack of effective communication, animals straying onto runways and ground vehicles being driven where they don't belong — and spells out how organizations can address these threats.
The more that the aviation community achieves visibility of safety strategies, the more it will be able to achieve coordinated boardroom decisions on where to invest in safety to achieve the strongest results on the front line.
More Effective Engagement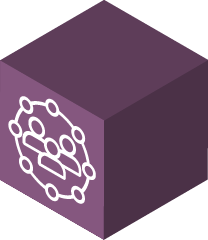 A key component of effective safety improvement is the ability to engage key stakeholders in implementing improvements. More focus should be given to modern methods for doing so. Once this is achieved, it is clearer to everyone concerned that the aviation community need not settle for safety being a minimum standard when there is the opportunity to achieve excellence.
If you define safety in terms of day-to-day operational performance, and not just as risk, it is easier to help people — including key decision makers and front-line employees — see the benefit of safety improvement actions. In the boardroom, to ensure that safety strategies become an operational reality, it's vital that more work is done to tangibly demonstrate the business case for implementing priority actions, including the performance improvement expected in the front-line operation. If safety performance improvement is articulated and measured in terms of daily operational performance (for example, better flight path management, better obstacle detection and better reliability), it also becomes easier to persuade front-line staff of the benefit of proposed changes, as well as to engage them in the process of identifying the most promising enhancements.
This approach has been successfully applied by the automobile industry in encouraging innovation and driving improvements through the use of five-star rating systems. According to the European Commission's 2016 Vehicle Safety report, a five-star rated vehicle lowers the risk of fatal injury by 68 percent compared with a two-star rated vehicle, and by an estimated 12 percent compared with a four-star rated vehicle. In addition to crashworthiness, five-star ratings are being applied to obstacle avoidance, stability control and road infrastructure (including crash barriers, signage, surface conditions and lighting). Countries are producing national plans to improve road safety, focusing on roads and associated infrastructure, accident data sharing and legal frameworks. If this kind of thinking was applied to aviation, we would need to consider the complexities and trade-offs of our aviation system such as how to prioritize safety improvements to save lives, and how to balance performance and cost across all aspects of the system.
Frameworks for Collaboration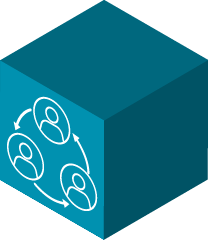 Pioneers in the aviation community have already started creating frameworks that can help all of us to establish a more forward-looking approach to improving safety by connecting a performance-based approach with compliance standards.
The Basic Aviation Risk Standard (BARS) for Offshore Helicopter Operations, developed by Flight Safety Foundation, is a prime example that has been useful as the basis for HeliOffshore's Safety Performance Model. HeliOffshore worked with the BARS team to connect specific threats ("accident events") with accident prevention goals and accident survival goals. For each accident prevention goal, there are both minimum compliance- and performance-based measures. This framework allows stakeholders to share best practice that goes beyond minimum standards and to foster innovation to achieve even greater levels of safety performance. The model is valuable in helping to determine where to invest to achieve the best safety outcomes and also for sharing data to support this effort. For instance, if the objective is to avoid flying into obstacles, then being good at detecting obstacles is a clear goal. The ability to create sector-based safety performance models is like being able to create a global safety management system and a performance improvement strategy for each sector of the aviation community.
Many regulators around the world are adopting a more performance-based approach to regulation that allows them to consider alternative means of compliance in a way that could permit faster adoption of safer technology. For instance, taking a performance-based approach to assessing a new version of a terrain awareness and warning system is more productive than depending purely on compliance rules that do not include a means to measure how the new version might be superior to earlier technology.
By combining performance- and compliance-based approaches, countries that do not have the resources to innovate with performance-based measures can still build a safety strategy around specific rules and so can select an approach that is best suited to their circumstances. At the same time, organizations in better resourced states can move faster on performance-based safety improvements, rather than waiting for universally accepted standards to be accepted.
Data Sharing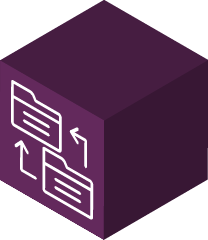 More extensive and consistent sharing of data becomes a crucial enabler to achieving a step change in aviation safety. Progress in this area is being achieved through data sharing toolkits such as the Foundation's Global Safety Information Project (GSIP), and data sharing projects supporting the U.S. Commercial Aviation Safety Team (CAST), EASA's Data4Safety and the International Air Transport Association's Flight Data eXchange. In addition, growing use of flight data monitoring, downlinked parameters and line operations safety audits is proving to be an effective enabler for this approach.
There are at least two ways to achieve data sharing. One is through sharing of raw data, then the use of algorithms, to search for outliers or trends that might be significant for safety. Another is to target key areas such as loss of control and controlled flight into terrain and share day-to-day performance data in a targeted set of parameters. Both approaches are complimentary and have merit, but the second one might be more easily achievable globally in the near term.
Training and Mentoring Schemes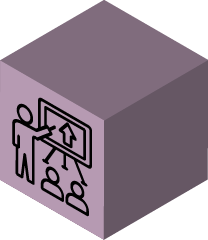 The aviation community also needs to establish effective training and mentoring to help individuals to learn and develop their capability in implementing enhanced safety measures and technology. This includes safety leaders, practitioners and front-line staff. The right training and mentoring is vital to developing a global cohort of safety leaders and professionals to deliver on a shared vision for safety.
In addition, we need to ensure the most modern safety training is available on the front line. Programs like flight operational quality assurance help us ensure that initiatives achieve effective safety performance on the front line where it matters most.
To achieve the step change discussed in this paper, our attention must be on the mechanisms we need to put in place to ensure people at all levels have the skills, knowledge and tools to implement this more proactive approach to safety.
Robust Delivery Systems
Indeed, to ensure that the desired safety outcomes are achieved, it is important to create robust delivery systems that treat safety implementation as a clearly defined project rather than a loose set of aspirations. This can be slightly more complicated to achieve when collaboration stretches across organizational or national boundaries. However, the size of the prize means that we should create structures to make it work.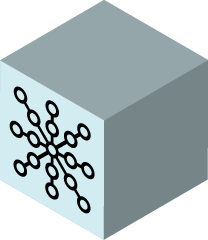 A clear example of this is CAST. In 1998, having suffered a decade of over 200 hull losses in a series of accidents worldwide, the regulators, airlines and manufacturers pledged to reduce fatalities by 80 percent. They knew that if they did not improve safety performance, it would have a negative effect on the growth of air travel. After the 9/11 attacks in 2001, the U.S. commercial aviation industry was in turmoil.  Several airlines merged, restructured or entered bankruptcy. Nevertheless, they continued to invest and hold firm to their commitment to safety. All key stakeholders joined together to collaborate. They targeted the top causes of fatalities, created a strategic action plan to address each area and developed safety metrics in day-to-day operations to help them ensure that their actions had the desired effect. By 2007, they had reduced the fatality rate by 72 percent (and they went on to achieve their 80 percent goal). At the same time, the cost of accidents and fatalities was reduced by about $620 million per year.
Summary
In summary, the aviation community has created a series of building blocks that enable us to achieve the necessary alignment, shared focus, communication and delivery of proactive safety performance improvements. It can be done locally, regionally and globally. This gives us the opportunity to greatly accelerate progress in ensuring that all our key safety objectives are delivered. And with data on our side, we could prove just how worthwhile the effort has been.
The opportunity is clear, the time is now — let's have a conversation about how we can all contribute to making this vision a reality across our global industry.
Gretchen Haskins is chief executive officer of U.K.-based HeliOffshore, a global, safety focused association for the offshore helicopter industry. She also serves as a member of Flight Safety Foundation's Board of Governors. 
Editor's Note: The opinions expressed are the author's and do not necessarily reflect the views of Flight Safety Foundation.
Featured image: © akindo | iStockphoto modified by Susan Reed
Building blocks: illustrations, Susan Reed; team icon, @ Olena Panasovska; eye icon, © Aldric Rodríguez; strategy icon, engagement icon, data sharing icon and training icon: © Vectors Market; collaboration icon, © Laymik; distribution system icon, © Becris | The Noun Project (all icons)