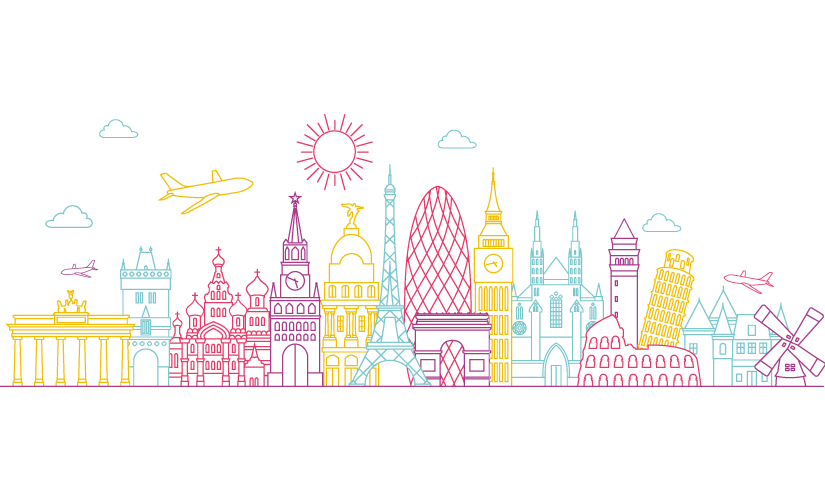 However else European nations may or may not unite, their collaboration in pursuit of civil aviation safety yields practices valuable for non-Europeans to study. A review of representative documents by AeroSafety World found that on the whole, the documents reflect openness and candor about significant challenges, successes and failures — along with strong emphasis on professional obligations to share knowledge with and to learn from peers worldwide.
The International Civil Aviation Organization's (ICAO's) Regional Aviation Safety Group–Europe (RASG-EUR) in 2015 described its safety environment as follows: "The region is very complex with various regional safety–related players, each compiling safety data and producing safety information from a different angle. … One of the main challenges, therefore, is to decide on the key risk areas to achieve properly coordinated safety efforts. … The region is an 'atypical environment' as regards its regulatory framework (national, sub-regional and ICAO)."1
Under the regional government structure, the European Aviation Safety Agency (EASA) has primary responsibility for guiding and coordinating risk mitigations by states. "Europe plays a leading role as regards aviation safety," the agency says in its current European Plan for Aviation Safety, which covers 2016–2020. "An increased emphasis has been put on using safety promotion and focused oversight activities to mitigate safety risks."2
Regarding the region's systemic issues, the key elements of this emphasis are incorporating the principles of safety management systems (SMS) into initial and continuing airworthiness, working with EASA member states to implement state safety programs (SSPs) as required by ICAO, and working with national aviation authorities (NAAs) so that adequate human resources exist when needed.
"The key safety actions to address operational issues are, for commercial air transport by aeroplanes, [to] review and promote new pilot training provisions in order to address the prevention of and recovery from upset scenarios; identify measures to prevent loss of control during go-around or climb; and introduce technology on board aircraft to mitigate the risk of runway excursions," EASA's report said. "For helicopter operations, [key safety actions are to] strengthen design requirements for helicopter gearbox lubrication; improve offshore helicopter safety in Europe; and develop risk awareness and training material to further improve helicopter safety through safety promotion."
Corresponding priorities apply to emerging safety issues, including overcoming safety threats to commercial air transport that could arise from breaches of computer network security; harmonizing European Union (EU) rules governing remotely piloted aircraft systems (also known as unmanned aircraft systems and by other terms); and determining if any new or emerging business model used by an airline generates safety risks not adequately anticipated — or unknowable — through the state's oversight processes.
"Due to the increased complexity of the aviation industry, the number of interfaces between organisations, their contracted services and regulators has increased. … Upon the request of member states, [EASA] tasked a working group of national aviation authorities to assess airlines' emerging 'new' business models and to identify related safety risks posed to the aviation system," the report said.
The working group recommended new forms of cooperation and sharing best practices so that when authorities deal with such operators or people certified by the national aviation authority of another member state, the aircraft operator's management systems "capture new hazards that are introduced by different employment models within an individual operator, [such as] increased mobility of pilots, safety-critical services provided by non-certified service providers and (long-term) leasing." They also included better EU-wide occurrence-reporting data so an airline's safety culture can be benchmarked, periodically surveying a network of expert analysts about new concerns, and building expertise among safety professionals to anticipate, recognize and mitigate business model–induced risks, including those involving the airline's safety-related governance and financial situation.
Deciding Relative Risks
EASA's prioritization of highest risk areas in commercial air transport is based on 2004–2013 fatal accidents, nonfatal accidents and serious incidents. This article cites a select few examples from all the challenges and responses covered in the report.
"The main objective of [the European Plan for Aviation Safety] is to create a common focus on European aviation safety issues as a continuation of the European work to increase aviation safety and to comply with ICAO standards," the report said. "This approach improves traceability and reinforces commitment to the current initiatives while contributing to avoiding duplication, overlapping of safety initiatives and competition for resources. While some safety issues stay at [the] national level and are addressed within the [SSP of a country] alone, there are other instances where common issues of pan-European scope require a collective action."
Aligning With ICAO
Although ICAO's Global Aviation Safety Plan influences oversight objectives in 2017–2019 for national aviation authorities throughout Europe, each state's priorities — for scheduled commercial air transport operations especially — are tied closely to analyses done within the region, according to EASA. Therefore, the plan does address Europe's efforts on the ICAO-­designated high-risk areas of runway safety events (including abnormal runway contact, bird strikes, ground collisions, damage during ground handling, runway excursions, runway incursions, aircraft loss of control on the ground, collisions with obstacles, and runway undershoots and overshoots); controlled flight into terrain (CFIT); and loss of control–in flight (LOC-I).
"In 2015, a complete review of the [previous plans'] actions was performed with a view to aligning the various programming activities," the report said. Most recently, for example, EASA began treating aircraft tracking, aircraft rescue and fire fighting, and accident investigation as key systemic issues — often deficiencies in organizational processes and procedures with a significant effect on an event's outcome — being considered within the context of accident/incident causation. Also new is the treatment of key operational issues of the commercial air transport–fixed wing sector with specific consideration of how design and maintenance improvements can be applied to prevent technical failures, and with extra attention to risk mitigation in ground operations.
"Ground safety includes both ground collisions and ground handling. … Ground handling occurrences are the fourth most frequent risk area for fatal accidents," the report said. "The safety actions related to ground safety are aimed at bringing improvements in the following areas: incorporation of weight and balance measuring systems and ground contamination of aircraft systems."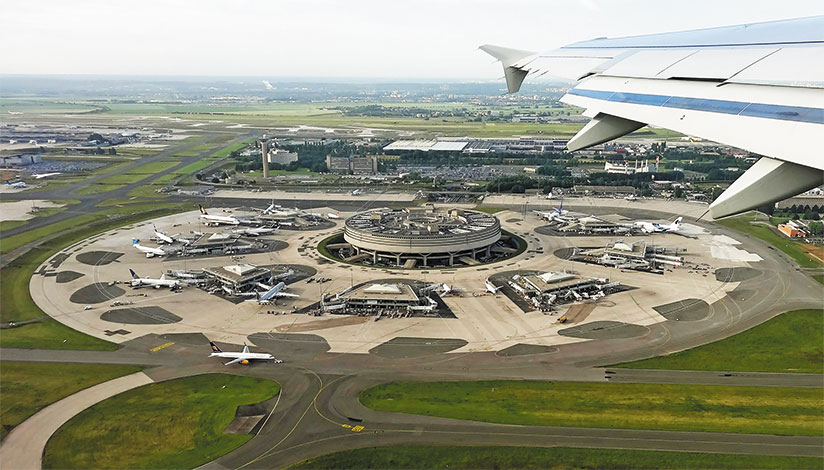 The proactive aspect of the plan focuses on ways to anticipate and identify emerging issues. The first is concentration on airlines' use of new business models, as noted, and another involves explicit reminders to examine human factors and human performance in an integrated manner as part of every EASA risk-mitigation initiative. "The safety data we can collect tells us about the past and it can be used to make predictions about the short-term future. … This [emergent issue] area gives some consideration to safety issues derived from operations or regulations that have not been fully deployed and where data [are] not always available," the plan said.
Through ICAO's Universal Safety Oversight Audit Program Continuous Monitoring Approach, and its own work, EASA recognizes significant variations among member states in levels of effective implementation of ICAO oversight standards, often because of variation in NAA resources. As a result, one part of the plan advocates cross-border sharing of resources by methods such as promoting "the concept of 'pooling' available expertise among NAAs in order to make subject matter experts available, in a cost-effective way, to those states that need resources," the report said.
"The [plan's] safety actions related to safety management are aimed at introducing safety management requirements in the domains of initial and continuing airworthiness, ensuring a common understanding at the international level, working with member states to implement the SSPs, and enabling the usage of flight data monitoring (FDM) programmes to identify safety risks and take action in a predictive manner."
Assisting Non-Europeans
Consideration of how European practices may benefit other regions is explicit in some parts of the plan. For example, SMS implementation objectives within air traffic management (ATM) and air navigation service providers (ANSPs) are considered both an internal and external matter.
"[Objectives include] support to ANSP SMS implementation, [especially] outside the EU; a structured approach to the identification of safety key risk areas and to gathering information on operational safety and SMS best practices from the industry; harmonise SMS approaches in functional airspace blocks [and] develop and promote SMS guidance and best practices for air traffic management," the report said.
The plan calls for EASA, in 2016, to help member states share knowledge to overcome any operator's inexperience using FDM-based risk indicators, and for EASA itself to "further assess, together with member states, the benefits of FDM-based indicators for addressing national safety priorities." This is complemented by regionwide distribution of accident summaries with key findings and lessons learned. Complementing this effort in 2017 will be mandatory establishment of a new European risk classification for effective comparison of events across the industry, and introduction of performance indicators to continuously measure and verify ATM safety performance by ANSPs.
In the commercial air transport–fixed wing sector, the plan asked airlines in 2016 to devote special attention within their FDM programs to precursors of LOC-I and CFIT, and assigned to EASA the task of establishing "good practices [in] enhancing the practical implementation of operators' FDM programmes" including integration with their other processes. "Member states should set up a regular dialogue with their national aircraft operators on [FDM] programmes [in the framework of just culture]," the report said, encouraging airlines to conduct analyses that also will help to prevent runway excursions, midair collisions and other high-priority issues described in their home country's SSP.
Loss of Control
Regarding airplane upset prevention and recovery training (UPRT), the plan commits to adapting the extensive standards and recommendations from ICAO — which originated in part with and were driven by a European committee — noting that "the main purpose is to include in the European provisions elements from ICAO Doc 9625 [Manual of Criteria for the Qualification of Flight Simulators, Edition 4, Volume I – Aeroplanes] for the use of [flight simulation training devices] in flight training. … Harmonisation with the U.S. Federal Aviation Administration (FAA) should be considered."
In one part of EASA's plan regarding UPRT, the report said, "The overall goal is to mitigate the safety risk (for large aeroplanes) of loss of control or loss of the flight path of the aircraft during the go-around or climb phases executed from a low-speed configuration and close to the ground. The second objective is to prevent an excessive nose-up trim condition when transitioning from a low-speed phase of flight to go-around or climb when high level of thrust is applied. This may be achieved by different means, such as increasing the flight crew awareness of the low speed/excessive nose-up trim condition, or incorporating active systems preventing an unusual configuration (low speed/excessive nose-up trim condition) from developing."
As part of encouraging all member states to incorporate LOC-I risk mitigation into their SSPs, EASA will supplement ICAO's complete regulatory package on UPRT with relevant safety promotion material to help states inform and influence their airlines and the approved training organizations from the European perspective.
"On average, there are three fatal accidents every year related to LOC-I worldwide and one every second year involving an EASA member state operator," the report said. "Loss of control in flight shall be addressed by the member states on their SSPs. This will include, as a minimum, agreeing on a set of actions and measuring their effectiveness." The plan also highlights the importance of mitigating the effects of startle.
Beyond pilot training, EASA's plan presents relevant LOC-I risk mitigations related to less-often mentioned causal factors. "Erroneous weight or centre of gravity have been identified as a potential safety issue leading to LOC‑I accidents. The [plan's] task is to perform a survey of approval processes for the use of the electronic flight bags with a focus on applications for performance calculations including weight and balance, and to identify best practices," the report said.
Equipment Design and Maintenance
Regarding the plan's focus on improved designs for aircraft equipment, EASA said the objective is limiting the probability of equipment-related and maintenance-related causal factors in unsafe events. "Technical failure is the most frequent cause of accidents and serious incidents in Europe," the report said. "Excluding post-crash fires, it is also the second highest cause of fatal accidents. The safety actions related to design and maintenance are aimed at bringing improvements in the following areas: assessment and coordination of the responsibilities of maintenance organisations, protection of occupants on board large aeroplanes through improved seat crashworthiness, engine bird ingestion, aeroplane-level safety assessments, tyre inflation pressures remaining within specifications, as well as the process to review the airworthiness status of the aircraft."
For example, the plan has identified the need for not only adequate legal obligations for each state to properly conduct tire pressure checks but also to include tire pressure monitoring systems that reliably alert the flight crew when tire pressure is abnormal or out of tolerance.
Safety Nets
Regarding the safety nets mentioned in EASA's report, Eurocontrol has said, "The implementation of safety nets is mandated by four objectives contained in the [Single European Sky ATM Research (SESAR) program] documents. … Not only are safety nets inherently complex, they also have to operate in an increasingly complex environment. This calls for sustained effort to optimise and improve safety nets. New technological developments need to be exploited.
"Ground-based safety nets are an integral part of the ATM system. Using primarily [air traffic services'] surveillance data, they provide warning times of up to two minutes. Upon receiving an alert, air traffic controllers are expected to immediately assess the situation and take appropriate action. Airborne safety nets provide alerts and resolution advisories directly to the pilots. Warning times are generally shorter, up to 40 seconds. Pilots are expected to immediately take appropriate avoiding action."3
Part of EASA's plan is to promote and support the Europe-wide deployment of ground-based ATM safety nets with "high-level specifications complemented by safety promotion material for system safety defences (short-term conflict alert, approach path monitoring and area proximity warning)."
Increasing the effectiveness and expanding the deployment of airborne safety nets also is covered. "Prepare studies to further evolve airborne safety nets [traffic alert and collision avoidance system (TCAS), and terrain awareness and warning system]," the report said in one objective. "These studies will collect information on the current performance of safety nets and forecast their performance for possible future operational environment. In addition, [these] studies will assess the performance implications of the envisaged changes to the safety nets."
Notes
RASG-EUR.

2014 Safety Report.

First Edition, August 2015.
EASA.

European Plan for Aviation Safety 2016–2020.

Final, Jan. 25, 2016.
Eurocontrol.

HindSight 22.

Special issue on safety nets in air traffic management. Winter 2015.