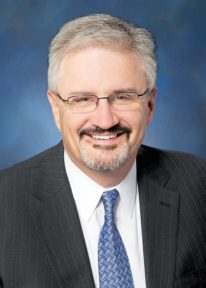 As I write this editorial, I'm sitting in a hotel room near Georgetown, Guyana. Earlier today, I had the privilege to sit in on a four-hour discussion on the future of aviation in this country. The topics ranged from the difficulty of attracting large, international carriers to Guyana; to the infrastructure needed to develop the country's remote interior; to tourism; to search and rescue; to calls for a national aviation plan; to safety; to achieving U.S. Federal Aviation Administration Category 1 status; to compliance with International Civil Aviation Organization standards and recommended practices.
What most impressed me was not the scope of the discussion in what was described as a "national discourse" with stakeholders, or the passion with which issues were discussed, but the breadth and diversity of the stakeholders who took part. The event featured four government ministers, including one of the country's vice presidents, the acting director general of the Guyana Civil Aviation Authority, the CEOs of local and regional operators, the heads of both local international airports, entrepreneurs, pilots, regulators, air navigation service providers, the chairman of the Caribbean Aviation Safety and Security Oversight System, a representative of the U.S. National Transportation Safety Board, and local aviation legend and longtime Flight Safety Foundation member and supporter Capt. Malcolm Chan a Sue, a primary organizer of the event.
Everyone in the room recognized the importance of safe, efficient, reliable air transportation to the country's economic future — to growing tourism, attracting industry and business and providing a better life for Guyana's citizens, especially to people in remote towns and villages in the country's interior.
Safety wasn't the only topic discussed today, and it likely won't be the only one during the next two days as this conference continues, but it struck me while I was sitting there that I was taking part in an example of what we've been talking about in our Global Safety Information Project focus groups. Getting stakeholders together to talk through concerns, to share information and data, to analyze issues and develop and share strategies and best practices is key not only to continually improving aviation safety but also to growing an aviation industry and a country's economy.