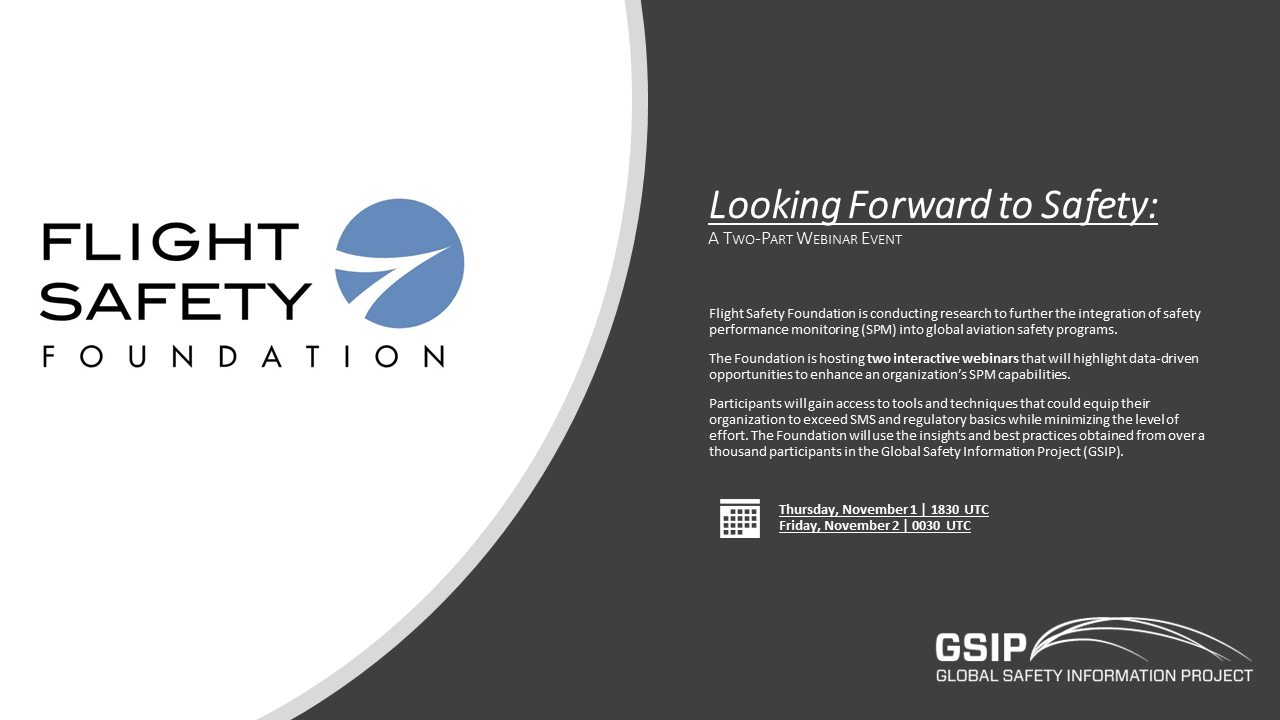 Flight Safety Foundation is conducting research to further the integration of safety performance monitoring (SPM) into global aviation safety programs as part of its ongoing Global Safety Information Project (GSIP).
The Foundation is hosting two interactive webinars that will highlight data-driven opportunities to enhance an organization's SPM capabilities. Participants will gain access to tools and techniques that could equip their organization to exceed safety management system and regulatory basics while minimizing the level of effort.
For the convenience of stakeholders around the world, we are offering the webinar in two time slots: 1830 UTC on Thursday, Nov. 1 (2:30 p.m. EDT) and 0030 UTC on Friday, Nov. 2 (8:30 p.m. EDT, Nov. 1).
To register, please click on your preferred time slot above.