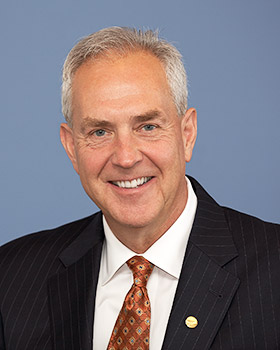 Sept. 30 marks the end of Year 3 of our Global Safety Information Project (GSIP) and the end of the project's first phase. We are working to finalize version 2.0 of our GSIP toolkits and Foundation members can access the draft versions of the toolkits and the introductory material in the members-only area of our website. We'd love to get your feedback on the project generally and on the toolkits specifically.
In the coming weeks and months, you will hear more from us about our plans for GSIP's next phase, as we continue to roll out and refine the toolkits, and to work with stakeholders in the Pan America and Asia-Pacific regions to improve safety data collection and processing systems and to make safety management systems and state safety programs more effective for all.
In the meantime, I would like to thank everyone who has supported the Foundation and GSIP over the past three years, starting with the U.S. Federal Aviation Administration (FAA). A lot of individuals and organizations have played a role in GSIP, but I can say without qualification that FAA's support of GSIP made the project possible. We have enjoyed working with FAA and are looking forward to continuing that relationship.
I want to thank all of our workshop, focus group and webinar participants, whose survey answers and toolkit feedback are incorporated in our work. I'd also like to thank the organizations that have provided their time and expertise to the project, including the Fort Hill Group, PAI, Baker McKenzie and Baldwin Aviation. And, of course, I want to thank all of our members who took the time to participate in an event or left feedback on our website. Our members make the work we do possible.
Finally, I want to express my appreciation and gratitude to the Foundation staff. In addition to Mark Millam, vice president, technical, and Greg Marshall, vice president, global programs, just about everyone on staff in Alexandria has played a role in GSIP. It has been a true team effort, and I think the results to date show the effectiveness of that teamwork.