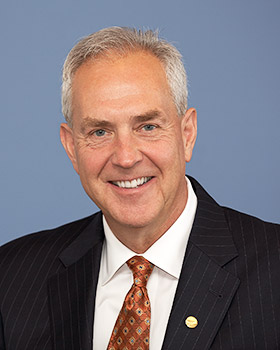 In November, much of the Foundation staff and I will decamp to Seattle, Washington, for the 71st annual International Air Safety Summit (IASS 2018). The largest and oldest of the events we organize every year, IASS is the commercial aviation industry's premier annual safety event.
IASS 2018 is scheduled for Nov. 12–14 at the Sheraton Seattle Hotel. This year we are very fortunate to have Greg Hyslop, D.Sc., chief technology officer at the Boeing Company, as our opening keynote speaker. Hyslop, who, among other responsibilities, leads Boeing's technology team and oversees the development and implementation of the company's enterprise technology investment strategy, will speak on Monday morning, Nov. 12. He also is responsible for Boeing Engineering, Boeing Research and Technology, Boeing Test and Evaluation, and the company's intellectual property management organization.
After Hyslop's remarks, we will present conference sessions dedicated to the state of safety performance around the world, safety as an investment and achieving one level of safety. Other topics to be addressed over the three-day IASS include technology in safety and training, operational risks and hazards, the continuing but changing role played by accident and incident investigation, airport surface issues, data analytics and sharing, and fatigue issues, human factors, and safety culture.
Again this year, Day 2 (Tuesday, Nov. 13) will feature a maintenance and engineering breakout track, which will address human factors in maintenance safety management, maintenance line operations safety assessments and continued operational safety.
Also during IASS, the Laura Tabor Barbour Award and the FSF–Airbus Human Factors in Aviation Safety Award will be presented. In addition, we will recognize three of our long serving Board members — Bill Bozin, Doug Schwartz and former Chairman Ken Hylander — who will be rotating off the Board of Governors after many years of service to the Foundation and to the industry.
As is our custom, we also schedule some fun and entertainment at IASS. This year, Boeing is sponsoring a welcome reception at the renowned Museum of Flight in Seattle. It promises to be a very enjoyable evening for everyone.
Anyone who puts on events of this size — we are expecting as many as 400 attendees — knows that success takes hard work and support from a number of individuals and organizations. I don't have the space here to list everyone who contributed to IASS 2018, but I do want to thank Boeing in advance for being this year's host sponsor.
As always, we look forward to seeing you at IASS. Safe travels.