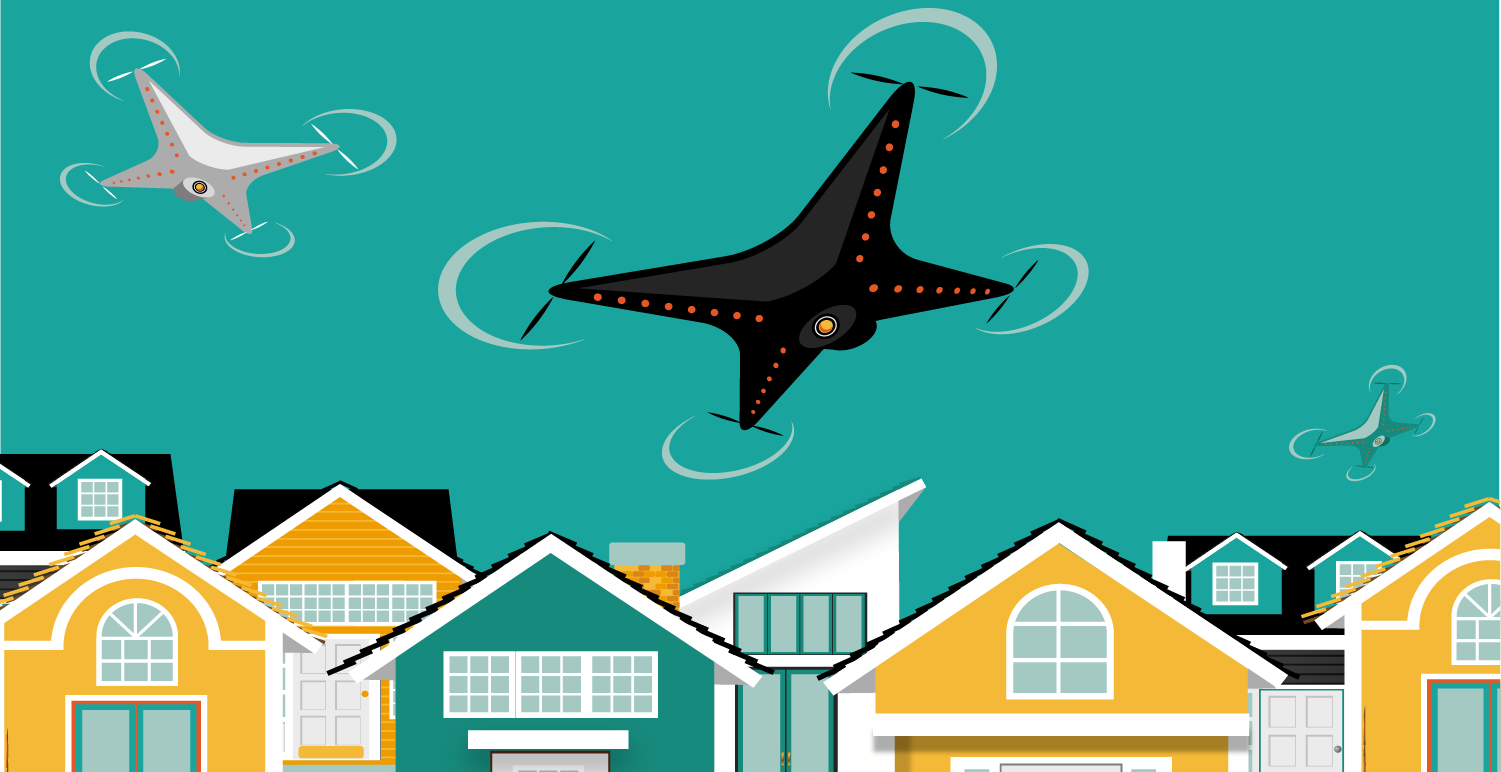 The U.S. Federal Aviation Administration (FAA), in action that it says will open pathways toward the eventual full integration of unmanned aircraft systems (UAS) into the nation's airspace, has issued a final rule for the routine commercial use of small UAS — those weighing 55 lb (25 kg) or less.1
The rule — the first in the United States for commercially operated UAS, also known as drones or remotely piloted aircraft — is designed to "harness new innovations safely, to spur job growth, advance critical scientific research and save lives," the FAA said in announcing its action in late June.
Transportation Secretary Anthony Foxx added, "We are part of a new era in aviation, and the potential for unmanned aircraft will make it safer and easier to do certain jobs, gather information and deploy disaster relief."
Groups representing UAS operators and the aerospace industry called the FAA action a positive step and a "critical milestone" in the process of incorporating UAS into the National Airspace System (NAS).
The rule, Part 107 of U.S. Federal Aviation Regulations, will take effect in late August. It is aimed at operators of small UAS that are being used in "non-hobbyist operations" and designed to "minimize risks to other aircraft and people and property on the ground," the FAA said.
Some of its provisions require operators of small UAS to keep their aircraft within their visual line of sight and to operate them during daylight hours — and during twilight, if the aircraft is equipped with anti-collision lights. Flights are prohibited above "unprotected people on the ground who aren't directly participating in the UAS operation," the FAA said. Some provisions may be waived through an online application process if an operator can prove that a proposed flight could be conducted safely under a waiver, the agency said, adding that, within a few months, waiver applications will be accepted online.
Other provisions say that the person operating the UAS must be 16 years of age or older and must have a remote pilot certificate with a small UAS rating (see "Requirements for a Rating"), "or be directly supervised by someone with such a certificate."
Although small UAS will not be required to comply with FAA airworthiness standards and aircraft certification requirements, the FAA said it will require operators to ensure before beginning a flight that the aircraft are safe. Pilots will be required to conduct a preflight visual inspection and operational check "to ensure that safety-pertinent systems are functioning properly," the FAA said, adding that the operational check will include verifying that the communications link between the control station and the UAS is functioning correctly (see "Major Provisions," p. 24).
"With this new rule, we are taking a careful and deliberate approach that balances the need to deploy this new technology with the FAA's mission to protect public safety," FAA Administrator Michael Huerta said. "But this is just our first step. We're already working on additional rules that will expand the range of operations."
Requirements for a Rating
Before someone may operate a small unmanned aircraft system (UAS) for commercial purposes, he or she must be at least 16 years old and must either have a remote pilot certificate with a small UAS rating or be under the direct supervision of someone who has the certificate and rating, the U.S. Federal Aviation Administration (FAA) says.
Requirements for the remote pilot certificate include passing an aeronautical knowledge test, administered at an FAA-approved knowledge testing center, or possessing an existing non-student pilot certificate issued under U.S. Federal Aviation Regulations Part 61. Applicants who already hold a pilot certificate must have completed a flight review during the previous 24 months and must complete an online FAA training course on UAS.
All remote pilot applicants will undergo a security background check before a certificate is issued, the FAA says.
— LW
Privacy Education
The FAA said the new rule does not discuss privacy issues associated with the use of UAS but that the agency encourages UAS operators to check state and local laws before using the aircraft systems to gather information through photography or remote sensing technologies.
The FAA said that it also would provide UAS operators with "recommended privacy guidelines, as part of the UAS registration process and through the FAA's B4UFly mobile app" — a smartphone application designed to tell UAS users if the location they have chosen for flight is safe and legal and to provide links to other UAS regulatory sources and other information.
'Clarity on Our Path Forward'
Announcement of the small UAS rule was met with praise from the aviation community.
"The regulations represent the next important step towards routine UAS operations that balance the need for integration of this new technology into the National Airspace System, along with the requirement to develop a culture of safety among UAS operators and the technologies to protect manned aircraft operating at low altitude near airports," said the Aerospace Industries Association (AIA), which represents U.S. manufacturers and suppliers of aircraft and aircraft components.
AIA President and CEO David Melcher added that issuance of the rule "is a positive step that provides industry with clarity on our path forward and allows FAA to focus its resources on developing requirements for beyond line-of-sight operations, the next critical milestone for small UAS."
The Air Line Pilots Association, International (ALPA) praised the rule for its "beneficial safety provisions," including restricting small UAS flights to daytime hours within the operator's line-of-sight and no higher than 400 ft above ground level.
The organization added, however, that it would "like to see the FAA take a stronger stance in ensuring that those who commercially pilot [small UAS] hold the same certificate as ­commercial-rated pilots. This will assure a standard level of aeronautical knowledge and training across all pilots operating UAS commercially."
In addition, ALPA said the U.S. Congress should "ensure that the FAA has the authority to fully regulate hobbyists and recreational flyers of UAS aircraft. Recreational users make up the bulk of UAS flyers, yet they are virtually unregulated due to legislative conditions placed on the FAA. It is essential that all rules developed to promote the safe operation of unmanned aircraft systems must be consistent with and compatible with those for all other airspace users."
The FAA said that the new Part 107 "codified the FAA's enforcement authority … by prohibiting model aircraft operators from endangering the safety of the NAS" although it does not apply to model aircraft, which are subject to rules developed by the Academy of Model Aeronautics (AMA), a private organization that represents hobbyists who operate model aircraft for non-commercial purposes.
The AMA praised the new rule, which it said would "be highly beneficial to the industry overall." The organization said its members "look forward to seeing widespread commercial and civil operations of unmanned aircraft take flight."
The AMA said it was pleased that the rule maintains an exemption for model aircraft operators from the regulations that will apply to commercial operators of small UAS.
Brian Wynne, president and CEO of the Association for Unmanned Vehicle Systems International (AUVSI), which represents UAS operators, called the new FAA rule "a long-awaited victory for American businesses and innovators" and "a critical milestone" in the process of integrating UAS into the NAS.
"Accelerating civil and commercial UAS operations will not only help businesses harness tremendous potential of UAS, it will also help unlock the economic impact and job creation potential of the technology."
AUVSI estimated that expanding UAS technology could generate more than $82 billion for the U.S. economy over the next 10 years and create more than 100,000 new jobs.
"Whether it's aiding search-and-­rescue missions, advancing scientific research, responding to natural disasters or helping farmers care for their crops, UAS are capable of saving time, saving money and, most importantly, saving lives," AUVSI said.
Major Provisions
Other provisions of the new Part 107 of U.S. Federal Aviation Regulations, which lays out rules for the operation of small unmanned aircraft systems (UAS), say that:
Small UAS must yield the right-of-way to other aircraft;
Small UAS must have a maximum groundspeed of 87 kt;
The maximum altitude for small UAS is 400 ft above ground level (AGL), "or, if higher than 400 ft AGL, [they must] remain within 400 ft of a structure";
Minimum visibility during flights by small UAS is 3 mi (5 km); and,
Careless or reckless operations are prohibited, as is carriage of hazardous materials.
— LW
5,000 Commercial Users
Before issuance of the rule, UAS operations were limited by the FAA, but more than 5,000 commercial users nationwide have been granted exemptions to operate UAS for specific purposes and under specified conditions. Government entities have been able to apply for a certificate of waiver or authorization (COA) to operate a UAS in civil airspace — typically for law enforcement, firefighting, border patrol, disaster relief, search-and-rescue, military training and other FAA-approved operations.
The FAA also has granted regulatory exemptions to allow UAS to be used in defined categories of activities such as aerial surveying, monitoring construction sites, inspection of oil rig flares, and engaging in aerial news photography/videography and production of films and television programs.
Other operations, largely research-oriented, have been conducted at six FAA-designated test sites across the country and through the agency's UAS Center of Excellence, made up of 22 research institutions and dozens of partners from government and industry that have examined the use of UAS in such areas as hurricane forecasting, precision agriculture and aiding navigation through Antarctic ice.
Note
The full text of the Part 107 Rule is available at <www.faa.gov/uas/media/RIN_2120-AJ60_Clean_Signed.pdf>.
Featured image: © sheklma|iStockphoto