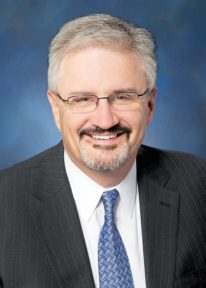 In debating whether to prohibit the carriage of lithium ion batteries as cargo on passenger aircraft, members of the International Civil Aviation Organization's (ICAO's) Dangerous Goods Panel (DGP) discussed the necessity and ability of individual operators to assess and mitigate the potential risk of carrying the batteries, according to a report on the October DGP meeting, available on the ICAO website <icao.int>.
In this issue of ASW, we look more deeply into the lithium battery issue in commercial air transport and a recommendation made in late January by the ICAO Air Navigation Commission. But for now, I want to focus on the DGP meeting last fall. A report on the meeting said that DGP members who opposed a ban "believed it should be up to each operator to determine whether they could mitigate the risks to an acceptable level based on their own unique assessment."
At least one supporter of the ban, according to the report, suggested that leaving it to the operator to determine whether they could mitigate the risk to an acceptable level went against the philosophy of ICAO's Technical Instructions for the Safe Transport of Dangerous Goods by Air, and "there were further concerns with whether all operators were in a position to conduct an effective risk assessment without proper guidance. It was noted that [a previous meeting] had recommended the development of guidance material for operators and regulators on how to evaluate a safety risk assessment, but this had yet to be developed" (emphasis added).
I'm pointing this out because during Flight Safety Foundation's Global Safety Information Project (GSIP) focus groups last year, the researchers heard concerns from a variety of aviation stakeholders about the challenges of conducting safety risk assessments (ASW, 12/15–1/16). The stakeholders (operators, air navigation service providers, accident investigative bodies, airports, regulators) said guidelines for safety data analysis methods would be useful, as would examples of how the risk assessment process is completed.
Risk assessments certainly are not new to the aviation industry, but just because they have been around for a long time does not mean they have been perfected. There is a need, expressed to the Foundation through GSIP, for help in identifying effective risk assessment practices, particularly as they relate to new technologies and systems. Not everyone knows yet how to work effectively enough with safety data to accomplish their risk assessment goals, so this is an area that the aviation industry needs to address.