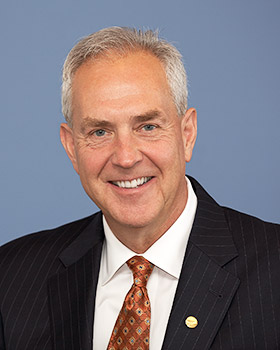 Aviation safety is both an individual and a shared responsibility. The decisions and actions of individuals can have a profound impact on safety in specific situations, and aviation's justifiably admired safety record is the result of cooperative risk identification and mitigation efforts between industry and government and across organizations, industry sectors and borders.
Both points have been driven home in the 16 months since the Germanwings Flight 9525 crash in the French Alps killed 150 passengers and crew as a result of the "deliberate and planned action of the copilot, who decided to commit suicide while alone in the cockpit." As has been well documented, the accident investigation found that the copilot was taking prescription antidepressants with possible significant side effects and that, just weeks before the crash, a doctor had recommended treatment in a psychiatric hospital. But neither the pilot's employer nor the appropriate regulator were informed. The crash was a result of a decision made by an individual suffering mental health issues, and the system set up to mitigate such risks failed to do so.
Subsequently, a U.S. Federal Aviation Administration (FAA) Aviation Rulemaking Committee (ARC) comprising aviation and medical experts made several recommendations regarding pilot mental fitness. Peter Stein, a professional pilot and attorney who sits on the Foundation's Board of Governors, represented the Foundation on the ARC. FAA, airlines and pilots' unions considered the ARC's recommendations and agreed to several actions, including airlines and unions expanding the use of pilot assistance programs and incorporating them into airline safety management systems; FAA working with airlines to develop programs to reduce the stigma around mental health issues; FAA issuing guidance to airlines to promote best practices about pilot support programs for mental health issues; and FAA asking the Aerospace Medical Association to consider addressing the issue of professional reporting responsibilities on a national basis and to present a solution to the American Medical Association. Reporting requirements currently vary by state and by licensing and specialty boards.
As is the case with issues of physical health, the industry needs to work together to encourage pilots to report when they are unfit for duty and to seek professional help for mental health issues. Working to reduce the stigmas that surround mental health issues will be key to this effort. We as an industry cannot allow pilots with serious mental health issues to have access to the flight deck. All states need to examine their privacy laws with affirmative reporting obligations for individuals with known health conditions that can put the safety of the travelling public at risk.