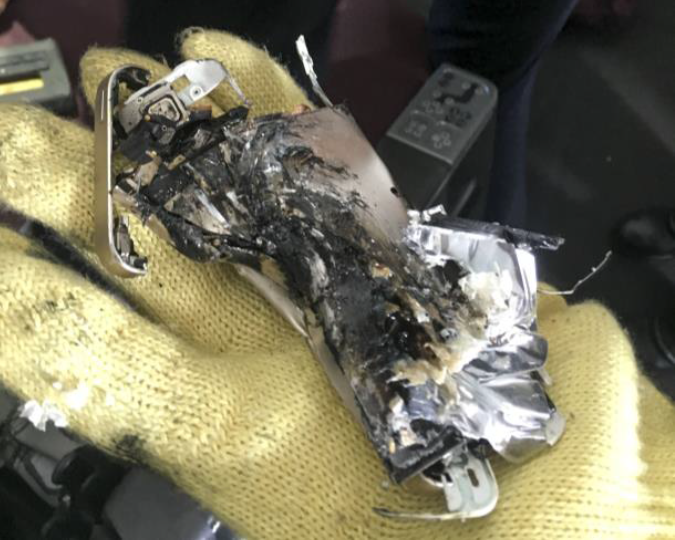 The Australian Transport Safety Bureau (ATSB) is warning aircraft passengers to take better care of their phones in flight following two incidents on the same day last month in which business class passengers inadvertently crushed their smartphones while moving their seats. In both cases, which occurred on separate flights on Oct. 21, the phones were crushed after the devices accidently dropped down the side of a seat, ATSB said.
In the first incident, the phone was crushed when the electrically actuated premium class seat was moved. The phone, which was connected to its charger, began emitting smoke, but once the charging cable was removed, the smoke started to dissipate. The phone was placed in a metal bin and covered with water.
In the other incident, a passenger asked a cabin crewmember to help retrieve a phone that had gotten stuck while the passenger was sleeping. The phone was damaged during the retrieval process and intermittently flashed and emitted a hissing noise, ATSB said. The phone was placed in a steel container of water.
Earlier this year, ATSB investigated two similar occurrences, and the incident reports are available here and here.
Photo source: ATSB