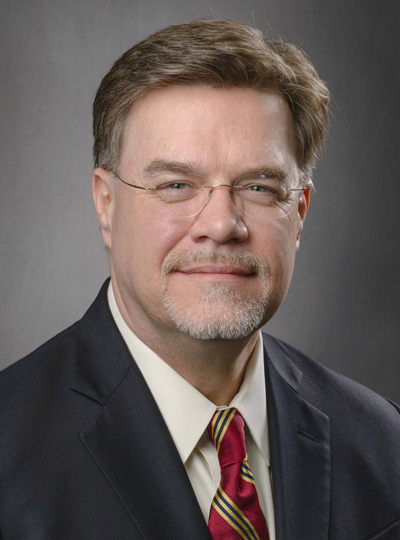 ALEXANDRIA, Va. — The Boeing Company's chief technology officer, Greg Hyslop, D.Sc., will be the opening keynote speaker at Flight Safety Foundation's 71st annual International Air Safety Summit (IASS 2018) in Seattle. Hyslop is scheduled to speak on Monday, Nov. 12, the opening day of the three-day IASS 2018, which is expected to draw as many as 400 aviation safety professionals from around the world.
Boeing is the host sponsor of IASS 2018, which will be held at the Sheraton Seattle.
"We are very excited that Dr. Hyslop will be opening IASS 2018," said Foundation President and CEO Jon Beatty. "Boeing is a cutting-edge technology company and a global leader in aviation safety. Dr Hyslop opening the industry's premier annual safety event is a perfect match."
Hyslop leads Boeing's technology team and oversees the development and implementation of the enterprise technology investment strategy. His portfolio of responsibilities includes the companywide Boeing Engineering function; Boeing Research & Technology, the company's advanced central research and development organization; Boeing Test & Evaluation, the team that verifies and validates Boeing's commercial and defense products; and the Intellectual Property Management organization, which works to protect and strategically leverage the company's intellectual property.
In his role leading the Engineering function, which includes more than 40,000 engineers around the world, Hyslop partners with the Engineering leaders for Boeing business units to ensure One Boeing solutions that support programs across the enterprise. He also plays a key role in decisions that affect the technical integrity of Boeing products, services and processes.
He reports to Boeing Chairman, President and CEO Dennis Muilenburg and is a member of the company's Executive Council.
Boeing is a long-time Benefactor member of the Foundation and one of its most active corporate supporters. John Hamilton, vice president of Engineering at Boeing Commercial Airplanes, is the chairman of Foundation's Board of Governors.
"It would be difficult to overstate our appreciation for all of Boeing's support of the Foundation and of aviation safety," said Beatty.
Early registration discounts are available until Friday, September 14. More information on pricing and how to register can be found on the Foundation website.
###
About Flight Safety Foundation
Flight Safety Foundation is an independent, impartial, and international nonprofit organization engaged in research, education, advocacy and communication to improve aviation safety. The Foundation's mission is to connect, influence and lead global aviation safety.
Media Contact:
Frank Jackman
Vice President, Communications
+1 703.739.6700, ext. 116
jackman@flightsafety.org
Events Contact:
Elizabeth Solorzano
Director, Conferences and Events
+1 703.739.6700, ext. 143
solorzano@flightsafety.org