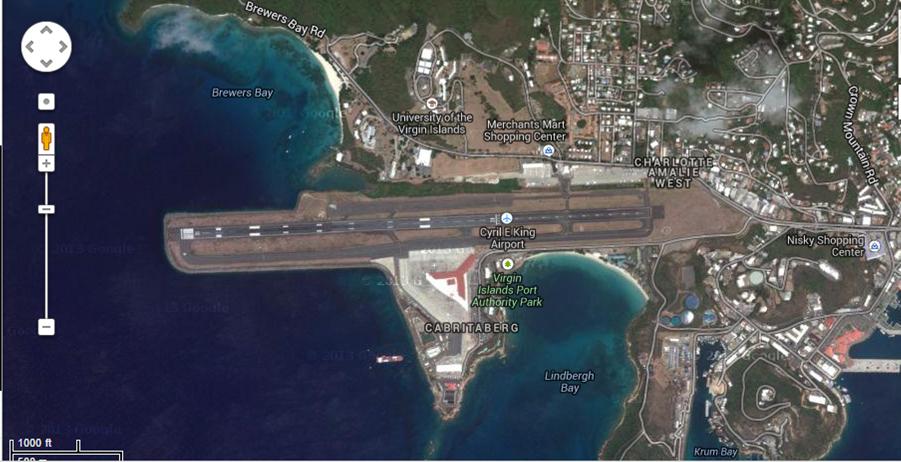 The U.S. Federal Aviation Administration (FAA) Friday proposed a fine of nearly $1.47 million against the Virgin Islands Port Authority (VIPA) for alleged safety violations at the airports in St. Thomas and St. Croix in the U.S. Virgin Islands. VIPA, which describes itself as a semi-autonomous agency that owns and manages Cyril E. King Airport in St. Thomas and Henry E. Rohlsen Airport in St. Croix, has 30 days after receiving the enforcement letter to respond to the FAA.
FAA said it inspected the airports in late January and early February and found numerous violations at both airports. FAA alleges that VIPA did not have qualified personnel to oversee airport operations, to conduct required daily inspections, or to conduct airport rescue and firefighting (ARFF) operations.
Other allegations include that the airports did not maintain and make available to FAA required records, including Airport Certification Manuals; that VIPA did not meet the ARFF requirements for air carrier flights at Henry E. Rohlsen Airport; and that VIPA did not properly grade the safety area for runways at both airports to eliminate hazardous ruts, humps, depressions, or other surface variations. In addition, the runways and taxiways were not properly lighted, marked, or signed, and VIPA failed to issue Notices to Airman informing air carriers of the runway and taxiway issues, FAA alleged.
According to FAA, an ARFF unit at St. Croix could not apply a fire extinguishing agent within the required time and was not capable of performing its required functions.
Photo: Cyril E. King Airport, St. Thomas.  Source: Virgin Islands Port Authority