Robert T. (Bob) Francis, a former vice chair of the U.S. National Transportation Safety Board (NTSB) and long-time member of Flight Safety Foundation's Board of Governors, died April 17. He was 83.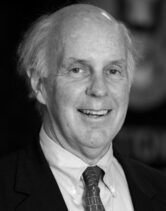 Francis was appointed to the NTSB by President Bill Clinton in January 1995 and confirmed by the U.S. Senate in August of that year. He played key roles in the NTSB investigations of ValuJet Flight 592, a McDonnell Douglas DC-9 that crashed in the Florida Everglades in May 1996, and TWA Flight 800, a Boeing 747-100 that broke up in flight after an explosion in the aircraft's center wing fuel tank. The TWA 800 accident occurred off the coast of New York in July 1996.
He served on the NTSB until 1999.
Francis joined the Foundation Board in 2005 and served until early 2015. He also had been a member of the Foundation's Icarus Committee.
Prior to joining NTSB, Francis held a number of senior positions at the U.S. Federal Aviation Administration (FAA), including senior representative in Western Europe and North Africa. He worked extensively with international regulators on global aviation safety and security issues.
While at FAA, he worked on the U.S. team that investigated the 1988 bombing of Pan Am Flight 103 over Lockerbie, Scotland.
NTSB Chairman Robert Sumwalt said Thursday that he first met Francis at an Icarus Committee meeting in 1992. "Bob was a true friend of mine and aviation safety," he said. "He was totally devoted to aviation safety and was always the consummate gentlemen."