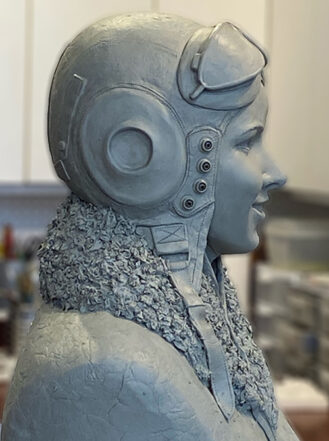 ALEXANDRIA, Virginia — Flight Safety Foundation today announced that it is accepting nominations for the Gloria Heath Trophy, which will be awarded to recognize a woman or specific group of women for notable achievements in civil aviation.
The award is named to honor Gloria W. Heath, one of the founders of Flight Safety Foundation. Heath was an aviator in the U.S. Women Airforce Service Pilots (WASPs) during World War II. She was a pioneer and a leader during the early days of the commercial aviation industry. Heath was designated by Women in Aviation International as one of the 100 most influential women in the first 100 years of the aviation and aerospace industry.
Heath played a critical role in the Foundation's first two decades, developing the first formal course in aircraft accident investigation and serving as a driving force behind the Foundation's efforts to disseminate aviation safety information worldwide. Later, she pioneered methods used in search-and-rescue operations.
She was honored with numerous awards, including the Amelia Earhart Award, the Laura Taber Barbour Air Safety Award, Smith College Medal, Engineering Sciences Award of the International Academy of Astronautics, the Women in Aerospace Lifetime Achievement Award, and the Congressional Gold Medal. Heath died in 2017 at age 95.
The Flight Safety Foundation Gloria Heath Trophy will recognize women currently working in aviation for demonstrated leadership, achieved excellence, communication, collaboration and mentoring, among other criteria.
Nominations for the inaugural award, which will be presented during the Foundation's Networking and Awards Dinner on June 21 at the National Press Club in Washington, are now open. The deadline for submitting a nomination is April 30, 2022. More information on the award, criteria and the nomination process can be found on the Gloria Heath Trophy webpage on the Foundation's website.
###
About Flight Safety Foundation (www.flightsafety.org)
Flight Safety Foundation is an independent, nonprofit, international organization engaged in research, education, advocacy and communications to improve aviation safety. The Foundation's mission is to connect, influence and lead global aviation safety.
Media Contact:
Frank Jackman
Director, Communications and Research
+1 703.739.6700, ext. 116
jackman@flightsafety.org