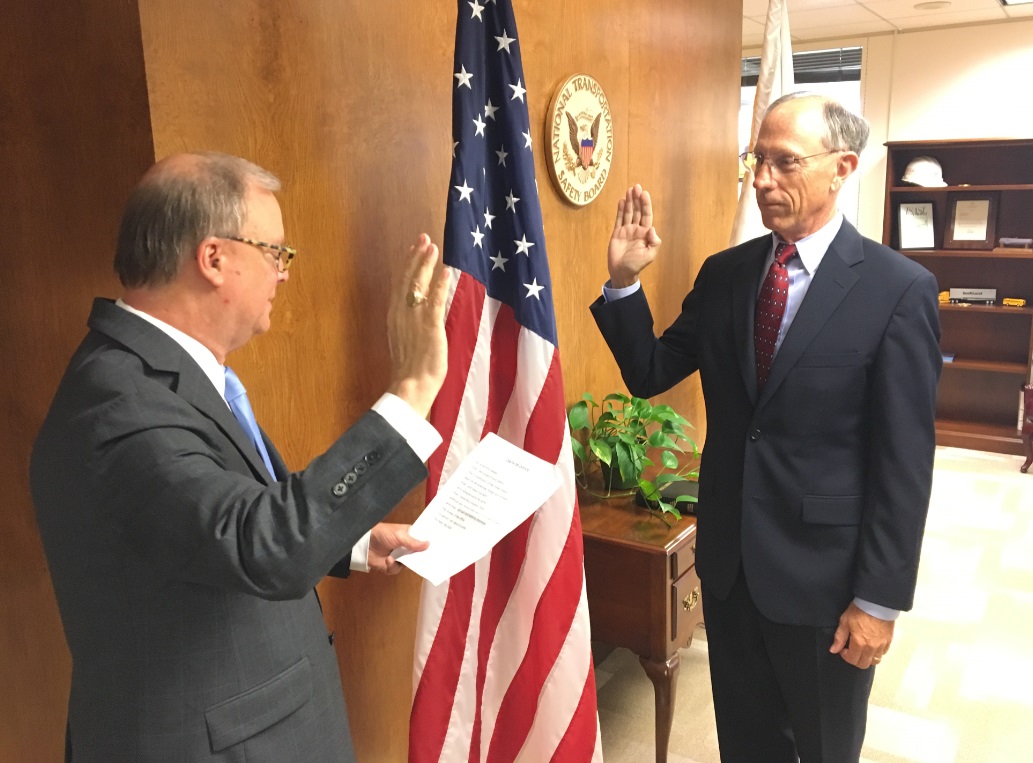 Bruce Landsberg, a well-known general aviation safety advocate and past president of the Aircraft Owners and Pilots Association (AOPA) Air Safety Institute, was sworn in Tuesday as a member and vice chairman of the U.S. National Transportation Safety Board (NTSB).
Landsberg's appointment as vice chairman is for a two-year term and his term as a board member is for five years. Jennifer Homendy, who, like Landsberg, recently was confirmed by the U.S. Senate, is scheduled to join the board soon, NTSB said.
"Throughout my career, I have had a great appreciation for the work the NTSB does," Landsberg said. "It is an honor to join the NTSB in its pursuit of transportation safety in all modes of transportation."
Landsberg was nominated to the NTSB by President Donald Trump in September 2017, but his nomination drew opposition from some because of Landsberg's stance on the so-called 1,500-hour rule. Landsberg has been quoted as saying that he believes in "performance-based regulation as opposed to an arbitrary, one-size fits all rule."
The 1,500-hour rule requires first officers, with some exceptions, to have accumulated at least 1,500 flight hours and an air transport pilot certificate before being hired.
Bruce Landsberg (right) is sworn in as member and vice chairman of the National Transportation Safety Board by Chairman Robert Sumwalt. NTSB Photo by James Anderson