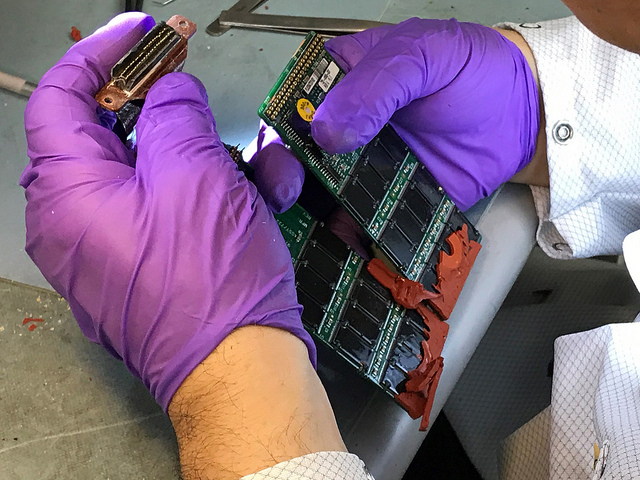 The U.S. National Transportation Safety Board (NTSB) has conducted an initial review of the cockpit voice recorder (CVR) on Atlas Air Flight 3591, a Boeing 767-300 cargo jet that crashed into Trinity Bay, southeast of Houston, on Feb. 23, killing all three people on board.
The 767, which was carrying cargo from Miami to Houston for Amazon.com and the U.S. Postal Service, was destroyed in the crash.
The CVR was recovered from a marshy area of the bay on March 1, and the flight data recorder (FDR) was retrieved the next day.
Officials of the NTSB Office of Research Engineering and the Office of Aviation Safety said their preliminary review of the CVR found that the quality of the audio in the two-hour recording is poor and that, at times, it is difficult to understand what crewmembers are saying.
The crew was communicating with air traffic control and receiving radar vectors to the Runway 26L approach to Houston's George Bush Intercontinental Airport at the time of the crash, but "crew communications consistent with a loss of control of the aircraft began approximately 18 seconds prior to the end of the recording," the NTSB said.
An initial review of FDR data found 54 hours of data from the airplane's last 17 flights. The FDR recorded about 350 parameters involving the airplane's motion and the operation of its engines, flight controls and other systems.
The NTSB said an updated summary of information was expected to be available in several days.
Memory boards from the cockpit voice recorder of Atlas Air Flight 3591 are inspected for signs of damage and water intrusion by an NTSB engineer. (Source: NTSB)