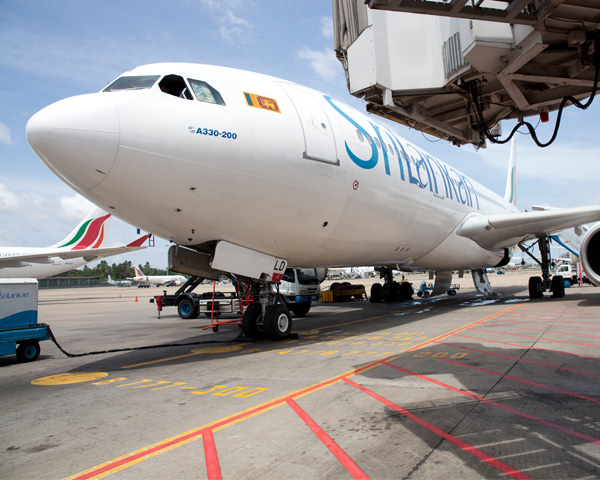 SriLankan Airlines is praising cabin crewmembers for their handling of an in-flight fire Sunday aboard an Airbus A330-200 operating a scheduled service, Flight UL 166 from Kochi, India, to Colombo, Sri Lanka.
According to a statement released by the airline, cabin crew in the aft area of the airplane noticed smoke emanating from an overhead luggage bin. After notifying the cabin manager and captain, the cabin crew opened the bin, saw smoke emitting from a bag and sprayed it with a fire extinguisher. They removed the bag and carried it to the aft galley, where it began to smoke again. The crew then immersed the bag in a container of water and the bag stopped smoking. The crew subsequently found a lithium battery pack and two mobile phones in the bag.
None of the passengers or crew was injured in the incident. The aircraft was met on arrival at Colombo by firefighters, dangerous goods experts and other safety personnel, the airline said. The passengers were disembarked in the usual manner.
"SriLankan Airlines commends the crew of flight UL 166 for their vigilance, timely action and calmness under pressure in adopting the proper procedures, which avoided a major incident," the airline said.
The airlline also said it has launched an investigation into the incident, as have the relevant authorities in Sri Lanka