63rd Business Aviation Safety Summit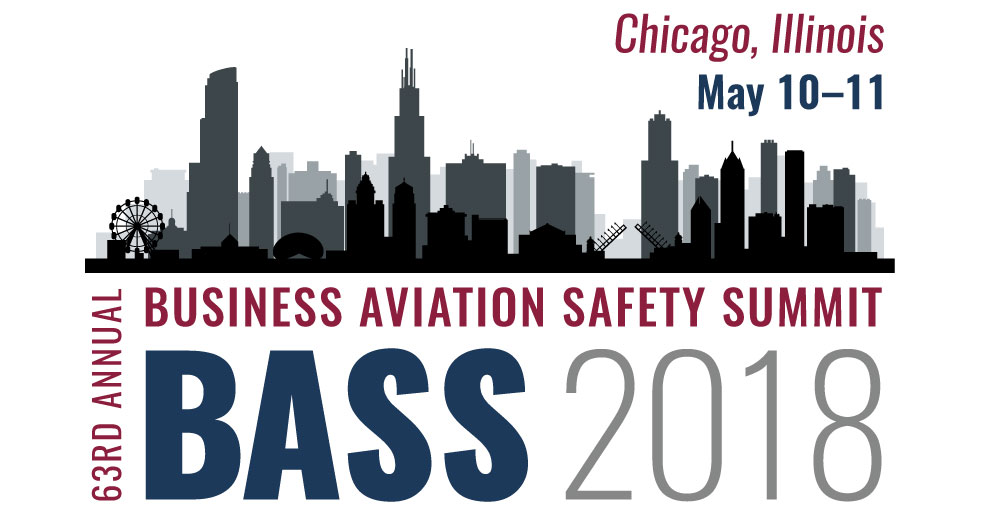 REGISTRATION INFORMATION
Register now for the Business Aviation Safety Summit 
CATEGORY
EARLY REGISTRATION FEE
(Register and pay by Friday, February 16, 2018)
REGULAR REGISTRATION FEE
(Register and pay any time after Friday, February 16, 2018)
FSF/NBAA Member – Full Summit
US $750
US $950
Non-member – Full Summit
US $1,000
US $1,200
FSF / NBAA Student Member – Full Summit
US $475
US $475
Press
Contact us
Contact us
All fees in U.S. Dollars.
Registration fees include all meeting materials; admission to general sessions and the exhibit hall; Thursday and Friday continental breakfast, lunch, and refreshment breaks; Thursday evening reception.
Forms of payment accepted: Visa, MasterCard, American Express, check, and wire transfer.
*FOR FSF/NBAA STUDENT MEMBERS: In order to qualify for the Student FSF / NBAA Member reduced rate, you must be a full-time student enrolled in an accredited school and must show a valid student I.D. when picking up your badge on-site. Part-time students or students who are employed full-time are not eligible for this special rate.


---

Pre-Event Workshop – 5th annual National Safety Roundtable
Wednesday, May 9, 2018
This workshop is open to all Safety Managers and Safety Officers and designated Safety pilots, and those highly interested in safety training.
This is a one day round table and there is no cost for this program. Registration for this workshop is separate from the BASS 2018 registration. Space is limited and you can register by sending your full name, company/organization and any special requirements in order to fully participate in the meeting to either email Lisa Sasse or Keith Yaddaw
For more details on the event and to see an agenda please click here for more information. 
Additional Registration information
Three & free
Organizations that register three attendees at the full-conference rate will receive one complimentary registration for the full-conference.
Complete the online form for the first registrant. When you arrive at the Registration Summary page, click Add Person (not the Add Guest button on a previous page) and enter your second registrant. Repeat this step for the third registrant. When done, click Finished Adding People. You will then receive a code to use when registering for your fourth, complimentary, registrant. All registrants must be from the same company.
In order to qualify for this promotion, all registrants must be from the same company. Please contact us if you have any questions.
Guest registration
Full conference registrants can pay a nominal fee of US $65 to bring a guest to the Thursday evening reception. A guest cannot register on their own. Guests must be accompanying a full-conference registrant and must not work in an industry related position. Co-workers or associates in the industry do not qualify. Guests must be at least 21 years of age. Guest registration includes admission to the Thursday evening reception only. It does not include education sessions, invitation only events, and continental breakfast or lunch meal functions. If you have already registered as a delegate to attend BASS and want to add a guest to your registration, contact events@flightsafety.org.
Cancellation and substitution policy
Refund or credit, less a US $125 administrative fee, will be given for cancellations received by Friday, March 9, 2018. Between March 10, 2018 and March 15, 2018 you can cancel and receive a credit, less $125 administrative fee, for a future Flight Safety Foundation meeting, summit or workshop to be used within one year. Credit cannot be applied towards membership dues or the annual dinner. No refund or credit will be given for cancellations received after Friday, March 16, 2018. Substitutions are welcomed at any time.