63rd Business Aviation Safety Summit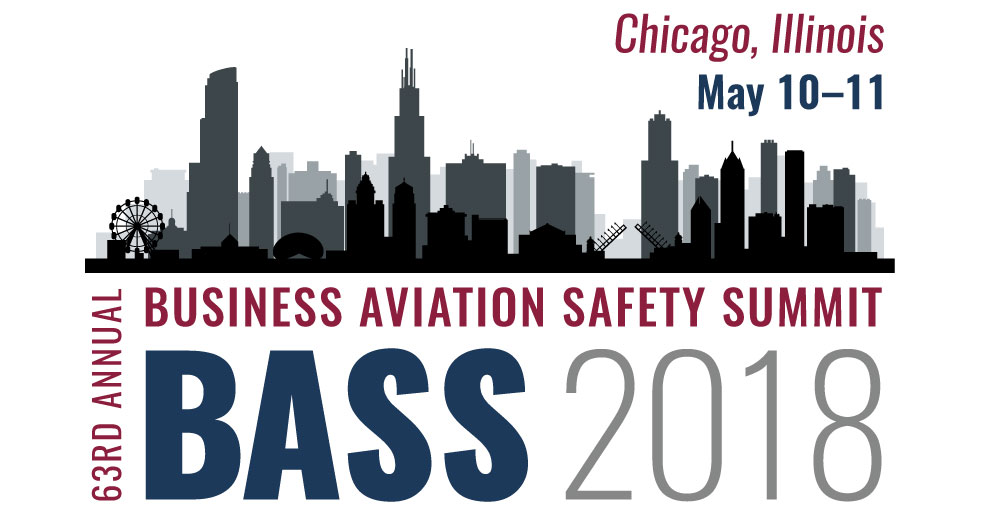 Connect your brand at the Business Aviation Safety Event
BASS is recognized as the premier forum for the discussion and exchange of safety information for corporate and business aviation operators.  It is the ideal venue to connect with hundreds of aviation safety professionals, including some of the most influential leaders from across the industry.  This summit is a one-stop resource where key decision makers can exchange information on the latest developments impacting their business. Examples of summit participants include corporate flight department executives, chief safety officers and pilots, aviation education professionals, regulators, and more.
Sponsoring at BASS
Looking to connect with BASS's senior-level audience and strengthen your brand? Try one of the many sponsorship opportunities available through all of BASS's participant touchpoints. Whatever aligns best with your brand and strategy, the Foundation has a sponsorship solution for you. Contact the FSF events department at events@flightsafety.org or call +1 703.739.6700 for information.
---
Exhibiting at BASS
BASS attracts over 200 representatives from throughout North America and nearly a dozen other countries. The intimate size of both the summit and exhibit hall means greater and easier access to connect your company's products and services with an audience of business aviation safety decision makers. For more information on exhibiting, email events@flightsafety.org or call tel: +1 703.739.6700.
Exhibitor benefits include:
– Company profile in the new event mobile app
– One full complimentary registration providing access to all summit programming and the networking reception 
– Exposure on the summit website, in the summit mobile app (new in 2017), and on signage displayed at the summit in high traffic areas.
– Members of the Foundation receive a 'FSF Member' sign to proudly place in their booth
– Placement of breakfast and breaks in the exhibit hall to help drive traffic to your booth
View the sponsor and exhibitor prospectus and floor plan for more information. When you are ready to secure space, complete the exhibitor application form and return to Namratha Apparao.
New This Year: Exhibitor Demo Presentations
New this year, exhibitors will have an opportunity to give a short presentation to showcase a new product or service, meet new prospects, drive traffic and capture more leads with an Exhibit Hall Demo Presentation! You will have 7 minutes to give a presentation or a speech during a time slot you select. After that time, we encourage you to connect with attendees to answer additional questions.
Are you an exhibitor interested in presenting? Click here for more information.