63rd Business Aviation Safety Summit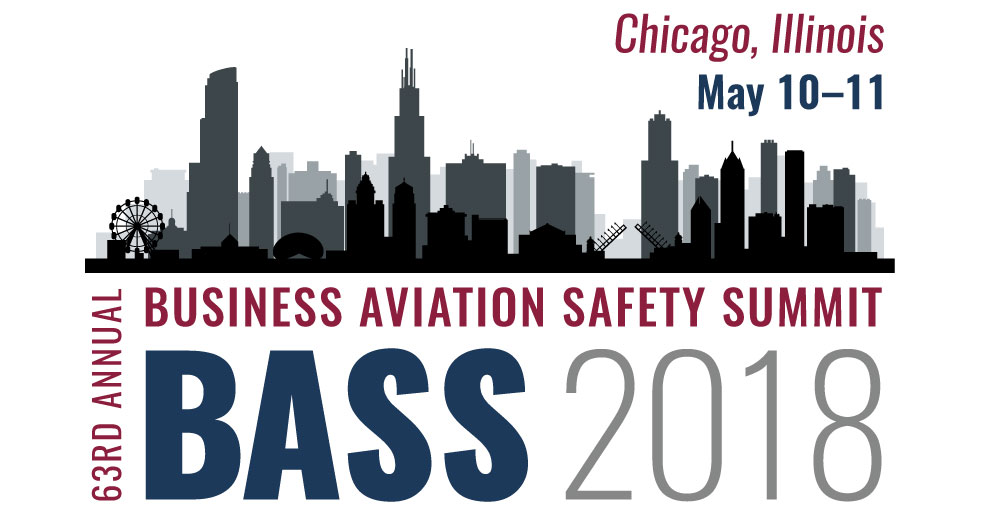 Companies attending BASS
#
711 Cody
A
Aer Lingus
Aerobytes, Ltd.
Adient Plc
Advanced Aircrew Academy
Air Charter Safety Foundation
Aircare International
AirSprint Inc
Amazon Prime Air
Amgen
American Express Company
Aramco Associated Company
Aviation International News
Aviation Performance Solutions LLC
AviationManuals
B
BAE Systems
Baldwin Aviation – Safety & Compliance
Baker Aviation/HOT-STOP 'L'
Barrick Gold
Blue City Holdings, LLC
Brazilian Air Force University
C
CC Industries
CellBlock FCS
CL Innovations inc.
Coming Inc.
Cox Enterprises, Inc.
Crown Equipment Corporation
Cummins Inc.
CVS Health
D 
Dassault Aviation
Dassault Falcon Jet
Delta Private Jets
Devon Energy
Discount Tire
DuPont Pioneer
Duke Energy Coporation
E
Eaton
Embraer
Embraer Executive Aircraft
Embry-Riddle Aeronautical University
Emerson
Entergy Corporation
Enterprise Holdings
ExcelAire, LLC
Executive Jet Management
F
First Data
Flight Data Services 
FlightSafety International
Flying Magazine
G
GE Aviation
GJC / Boeing Executive Flight Ops
Glass Aviation
Global Aerospace
Gulfstream
H
Hangar Aviation Management
Hershey Company
Hertz Global Holdings
Honeywell
I
IBM Flight Operations
International Business Aviation Council Ltd
J
Jen-Air, LLC
Jet Aviation
JetBlue Airways
JetLease Palm Beach, Inc.
Joe Gibbs Racing
Johnson & Johnson
JPMorgan Chase
K
Katadyn
KeyCorp Aviation
Kroger
L
Levis, Ray & Shoup Inc.
LG Electronics
Link Snacks, Inc.
Lbrands
M
Malmquist Safety Engineering
McDonald's Corporation
Mente LLC
Merck & Co.
MGM Resorts Aviation
Midwest Aviation
MIT Lincoln Laboratory Flight Test Facility
MITRE
Monsanto Aircraft Operations
MP Air
N
NASCAR, Inc
New United Goderich Inc.
P
Pfizer Inc
PepsiCo Inc.
Phillips 66
PlaneGard
Polaris Aero
Presage Group Inc.
Prescott Support
Priester Aviation
ProDIGIQ
Pulsar Informatics, Inc.
Q
Quest Diagnostics
R
Rockwell Collins ARINCDirect
Rolls-Royce
S
Safety Operating Systems
SAS Institute
SCANA Corp.
Solairus Aviation, Inc.
T
Target
Texas Instruments Inc.
The Boeing Company
The Kroger Co
The Metropolitan Aviation Group LLC
The Williams Companies, Inc.
Trainingport.net
U
United Airlines
United States Aviation Underwriters, Inc.
United Technologies Corporation
Unum Group
U.S. National Transportation Safety Board
USAIG
USC Aviation Safety & Security
UTFlight
V
VanAllen Group
Vereinigung Cockpit
Verizon
VisionSafe Corporation – EVAS
W
Whirlpool Corp.
Winslow LifeRaft Company
Wyvern Ltd
---
Three & Free
Organizations that register three attendees at the full-conference rate will receive one complimentary registration for the full-conference.
Complete the online form for the first registrant. When you arrive at the Registration Summary page, click Add Person (not the Add Guest button on a previous page) and enter your second registrant. Repeat this step for the third registrant. When done, click Finished Adding People. You will then receive a code to use when registering for your fourth, complimentary, registrant. All registrants must be from the same company.
In order to qualify for this promotion, all registrants must be from the same company. Please contact us if you have any questions.