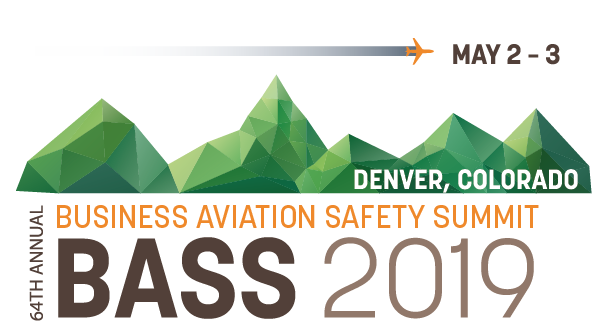 ALEXANDRIA, Va. — The preliminary agenda for Flight Safety Foundation's 64th Business Aviation Safety Summit (BASS 2019), scheduled for May 2–3 in Denver, has been posted on the Foundation's website. In addition, registration fee discounts are available to anyone who registers for the event by Friday, Feb. 15.
BASS 2019, which is organized by the Foundation in partnership with the National Business Aviation Association, will feature presentations and panel discussions covering a range of safety topics relevant to business aviation operators, manufacturers, regulators and service suppliers. This year's agenda includes a session on safety leadership and another on lessons learned from recent accidents. Runway safety, flight operational quality assurance programs and issues related to fitness for duty also will be discussed.
For more information on the BASS agenda and/or to register for the event, please visit the BASS 2019 event page on the Foundation's website.