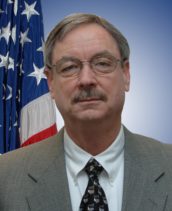 ALEXANDRIA, Va. — John S. Duncan, deputy associate administrator for Aviation Safety at the U.S. Federal Aviation Administration (FAA), will be the opening keynote speaker at Flight Safety Foundation's 64th Business Aviation Safety Summit (BASS) in Denver. Duncan, who is the co-leader of the organization within the FAA that is responsible for setting, overseeing and enforcing safety standards for all aspects of the aviation industry, is scheduled to speak on Thursday morning, May 2, the first day of the two-day BASS 2019.
"We are extremely grateful and excited that John has agreed to open BASS 2019," said Dr. Hassan Shahidi, president and CEO of the Foundation. "His more than 30 years at FAA, plus his experience as a corporate and airline pilot before that, gives him a unique perspective from which to address the challenges facing the aviation industry broadly, and business aviation specifically, today."
Duncan joined FAA in 1986 as an aviation safety inspector and has held a number of management and leadership positions.
In his current role as deputy associate administrator, he leads an organization that oversees all aspects of aviation, including airlines, manufacturers, repair stations, mechanics, pilots, flight attendants and air traffic controllers. From Sept. 1, 2013, to July 21, 2018, Duncan was executive director of FAA's Flight Standards Service, where he oversaw the development, coordination and execution of policies, standards, systems and procedures; public rules, regulations and standards; and program plans that govern the operations, maintenance and airworthiness of all U.S. civil aircraft.
Duncan has worked as a flight instructor, chief pilot, corporate pilot and air carrier pilot, and holds an air transport pilot certificate with commercial privileges in seaplanes and gliders.
BASS is a forum for the business aviation industry to meet in a collaborative environment to identify safety concerns, devise approaches to reduce risk and implement initiatives to improve safety. The summit, organized by the Foundation in partnership with the National Business Aviation Association, covers safety, training, practical solutions, management, human factors and other issues for every segment of the business aviation industry.
The preliminary program for BASS 2019 is available on the Foundation's website, as is information on registration and venue and accommodations.
###
About Flight Safety Foundation
Flight Safety Foundation is an independent, nonprofit, international organization engaged in research, education, advocacy and communications to improve aviation safety. The Foundation's mission is to connect, influence and lead global aviation safety.
Event Contact:
Liz Solorzano
Director, Conferences and Events
+1 703.739.6700, ext. 143
solorzano@flightsafety.org
Media Contact:
Frank Jackman
Vice President, Communications
+1 703.739.6700, ext. 116
jackman@flightsafety.org