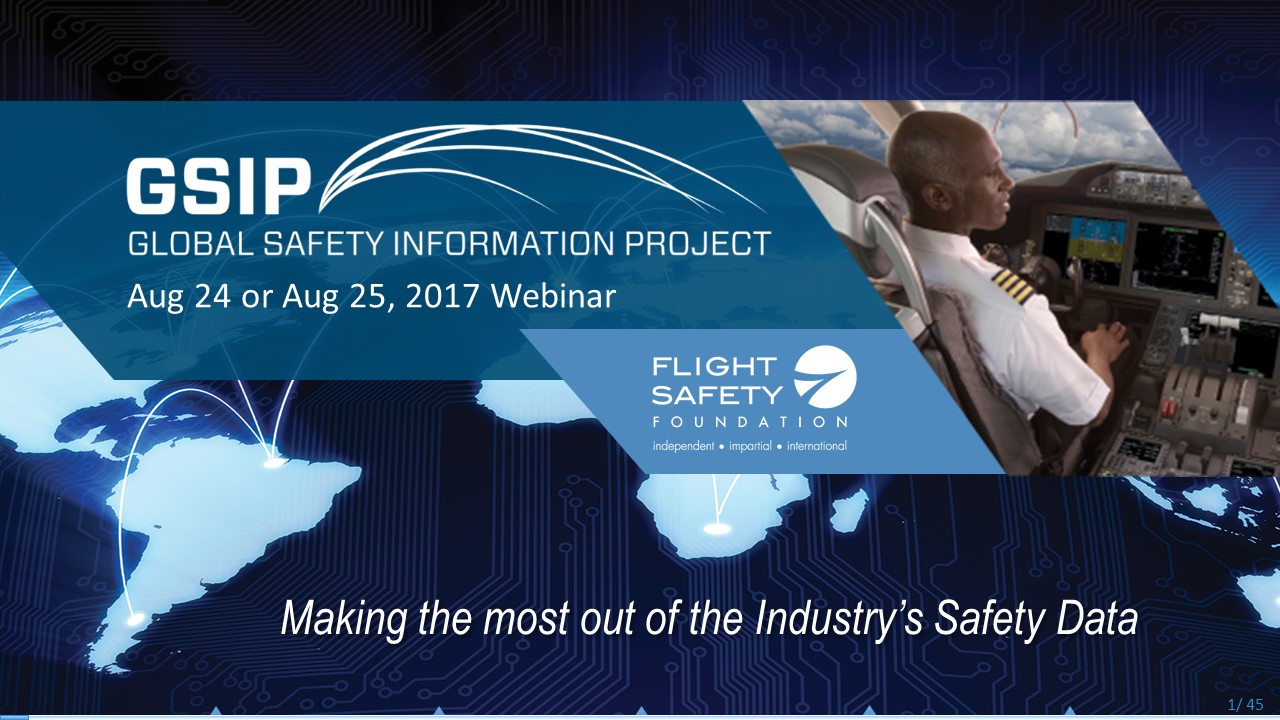 There is still time to register for the fourth and final installment in Flight Safety Foundation's Global Safety Information Project webinar series. Learn about the Foundation's safety risk management tool kits, predictive risk management and what we are recommending to enhance aviation safety.
The webinar is being offered at 1800 GMT on Thursday, Aug. 24, and 0200 GMT on Friday, Aug. 25. Click on the date and time that is most convenient to register.
Recordings of the three previous webinars in this series are available on the GSIP page on our website. Scroll to the bottom of the page and click on Webinars — Discussion with Industry.