June 7-8, 2023 | Brussels

Strengthen your brand's industry recognition and network with 250+ aviation safety experts. Sponsor or exhibit at the Safety Forum!
The Forum is again being co-sponsored by Flight Safety Foundation, the European Regions Airline Association and EUROCONTROL. It will take place at the EUROCONTROL Headquarters where at least 250 front-line professionals and those who train and manage them will be able to hear presentations and discuss the Safety Forum's findings on Knowledge, Skills and Experience for Safe Operations.
Exhibiting at Safety Forum
Safety Forum attracts over 200 representatives from across the globe. The intimate size of both the forum and exhibit hall means greater and easier access to connect your company's products and services with an audience of aviation safety decision makers.
Unlike some massive tradeshows, the 'boutique' atmosphere of Safety Forum allows exhibitors and participants to interact in a more personal, one-on-one manner.
Connect with individuals from around the globe who represent the middle and upper management levels of their organizations.
Networking breaks in the exhibit hall to help drive traffic to your booth.
One complimentary registration per exhibit space.
Networking breaks held in the exhibit hall.
Company listing on the Forum website and in the mobile app.
Pre-conference and post-conference attendee roster. (In compliance with the PDPA Personal Data Protection Act)
As an exhibitor, you will have access to all general session programming.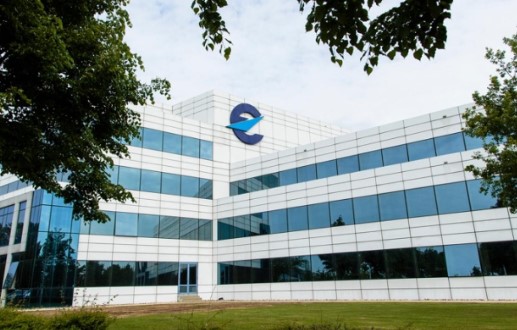 Standard Booth Package: US $2,500
Note: monitor available for additional cost.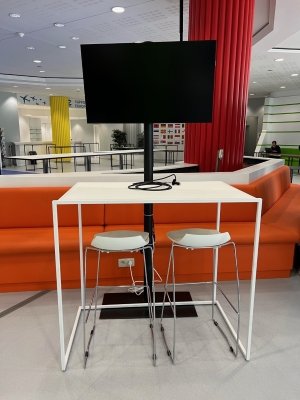 Example of a double booth set-up. 16′ wide X 6′ deep.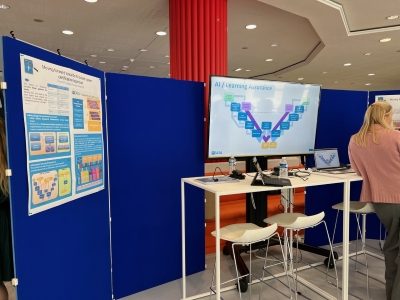 EXHIBITOR INTEREST LIST
New exhibitor opportunities at the Forum – SPACE IS LIMITED.
Complete this form to secure a spot, or contact:  Kerry Benik  |  benik@flightsafety.org
Sponsorship Opportunities
As the main focus of the conference, general sessions are a great opportunity to showcase your brand. During your day's sponsored session, you can show a 90 second promo video and place giveaways at attendee seats. You will receive verbal recognition during the session as well as your logo on the presentation. Your logo will be on every table tent and on signage at the entrance of the room recognizing you as the general session sponsor. You will be highlighted as the general session sponsor in the mobile app.
Additional benefits include: Linked logo on the Safety Forum 2023 website and in select pre/during/post-event marketing communications. Logo, company name and contact person listed in the mobile app sponsor directory.
The Flight Safety Foundation Safety Forum, hosted by EUROCONTROL, is presented in partnership with EUROCONTROL and ERA, powered by SKYbrary.
We look forward to seeing you there!