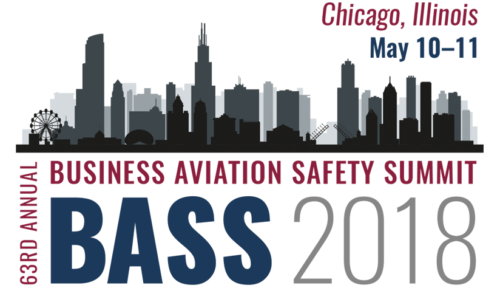 ALEXANDRIA, Virginia — Flight Safety Foundation is seeking nominations for the 2018 FSF Business Aviation Meritorious Service Award. This award has been presented by the Foundation since 1975 for outstanding service and contributions to business aviation safety. The award recognizes individuals whose work enhances safety in this segment of the industry. Recipients have included industry leaders, government officials, members of the news media and researchers whose findings were especially relevant to business aviation. More information is available on the Foundation's website.
The deadline for nominations is March 30, 2018. The award will be presented at the 63rd annual Business Aviation Safety Summit, May 10-11, 2018, in Chicago. Download the 2018 Business Aviation Meritorious Service Award nomination form here.
For more information, please contact Frank Jackman.
###
About Flight Safety Foundation
Flight Safety Foundation is an independent, nonprofit, international organization engaged in research, education, advocacy and publishing to improve aviation safety. The Foundation's mission is to connect, influence and lead global aviation safety.
Media Contact
Frank Jackman
jackman@flightsafety.org
+1 703.739.6700, ext. 116