70th annual International Air Safety Summit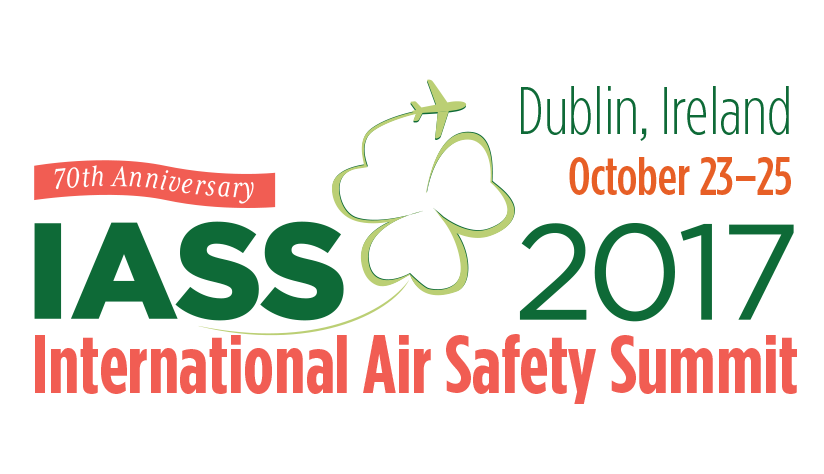 REGISTRATION INFORMATION
Register now for the International Air Safety Summit 2017
---
CATEGORY
EARLY REGISTRATION RATE
(Register and pay by Friday, August 7, 2017)
REGULAR REGISTRATION RATE
(Register and pay any time after Friday, August 4, 2017)
FSF Member – Full Summit
US $950
US $1,150
Non-member – Full Summit
US $1,250
US $1,450
FSF Member – One Day
No Early Registration Rate
US $495
Non-member – One Day
No Early Registration Rate
US $695
Full Conference registration fees include all meeting materials; admission to general sessions and the exhibit hall; Monday Sponsored opening reception, Monday, Tuesday, Wednesday lunch, and refreshment breaks.
One day registration fees include access to the general session and exhibit hall for a single day.
Forms of payment accepted: Visa, Mastercard, American Express, check and wire transfer
---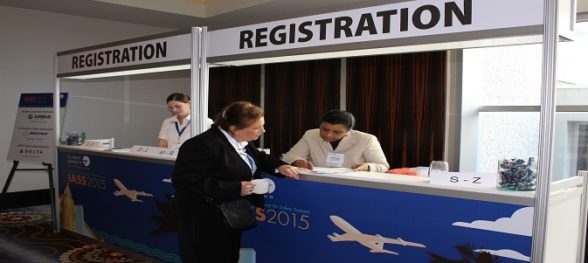 SPECIAL SUMMIT PROMOTION
THREE & FREE.
Organizations that register three full-conference registrants will receive one complimentary registration for the full-conference.
Complete the online form for the first registrant. When you arrive at the Registration Summary page, click Add Person (not the Add Guest button on a previous page) and enter your second registrant. Repeat this step for the third registrant. When done, click Finished Adding People. You will then receive a code to use when registering for your fourth, complimentary, registrant. All registrants must be from the same company. Please contact us if you have any questions.
---
GUEST REGISTRATION FEE TO ATTEND OPENING RECEPTION
Full conference registrants can pay a nominal fee of US $125 to bring a guest to the opening reception on Monday, October 23. A guest cannot register on their own and must not work in an industry related position. Co-workers or associates in the industry do not qualify. Guests must be at least 21 years of age. Guest registration includes admission to the opening reception only and does not include education sessions, invitation-only events, and continental breakfast or lunch meal functions.
If you have already registered as a delegate to attend IASS and want to add a guest to your registration, contact Namratha Apparao. 
---
CANCELLATION & SUBSTITUTION POLICY
Full Conference and One Day Registrants: Refund or credit, less a US $125 administrative fee, will be given for cancellations received by Thursday, September 7, 2017. Between September 8 and September 14 you can cancel and receive a credit only, less $125 administrative fee, for a future Flight Safety Foundation meeting, summit or workshop to be used within one year. Credit cannot be applied towards membership dues or the annual networking dinner. No refund or credit will be given for cancellations received after September 14. Substitutions are welcomed at any time.
Guests: A full refund will be given for guest registration cancellations received by Friday, October 6, 2017. No refund or credit will be given for cancellations received after October 6. Substitutions are welcomed at any time. All cancellation, refund, and substitution requests should be sent via email to Namratha Apparao. 
---
TRAVEL DOCUMENTATION REQUIREMENTS: PASSPORTS AND VISAS 
Participants who will travel to Dublin from outside Ireland and who do not hold an Irish passport should consult the Irish Embassy or Consulate in their country of citizenship for more information on entry and visa requirements. Additional guidance can be found on the Ireland Department of Foreign Affairs and Trade website. Participants are responsible for obtaining the necessary visa, if required, and for ensuring their passport is valid and will not expire within at least six months from your planned departure from Dublin. If you require an original invitation letter from Flight Safety Foundation to obtain your visa, please allow 4 weeks for receipt. If you must have it sent via express mail, a pre-payment charge of US $50 will apply. For more information, contact Namratha Apparao, or telephone: +1 703.739.6700, ext. 101.
---
CONSENT TO USE PHOTOGRAPHIC IMAGES
Registration and attendance at, or participation in, IASS 2017 constitutes an agreement by the registrant to the Flight Safety Foundation's use and distribution (both now and in the future) of the registrant or attendee's image or voice in photographs, videotapes, electronic reproductions, and audiotapes.
---
Register now for the International Air Safety Summit 2017